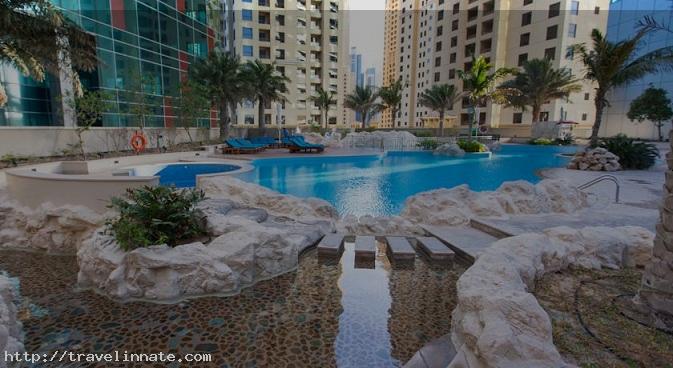 The 10 Best Hotels in Dubai
Dubai is renowned for its extravagant lifestyle and breathtaking splendor. Tourists pour in from all over the world to partake in the festivities of the bustling metropolis. Adding to the comfortable living are the grand hotels, seeking to make the traveler feel right at home. Among the best of these hotels are Grand Hyatt Dubai, Anantara The Palm Dubai Resort, Jumeirah Dar Al Masyaf, JA Oasis Beach Tower, Taj Dubai, JA Palm Tree Court, Hilton Dubai Jumeirah Beach, Jumeirah Beach Hotel, Manzil Downtown Dubai and JW Marriott Marquis Hotel.
Below described are the 10 best hotels in Dubai:
Grand Hyatt Dubai:
A splendid skyline view is available in this hotel due to being fitted with floor-to-ceiling windows. Free Wi-Fi, outdoor pools, a spa area and various cuisines are among its other facilities. Being located a mere ten kilometers from the world-famous Burj Khalifa, the tallest structure in the world is an added bonus.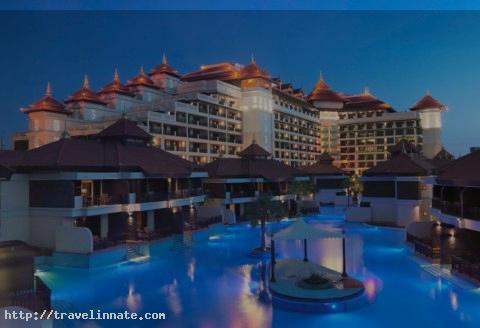 Anantara The Palm Dubai Resort:
Thai tourists will enjoy this hotel being based on their indigenous theme. This hotel provides free breakfast and Wif-fi, four restaurants and a private beach.Private balconies and room service are also provided. Over-water villas contain extra bedrooms and glass floors for an even more memorable stay.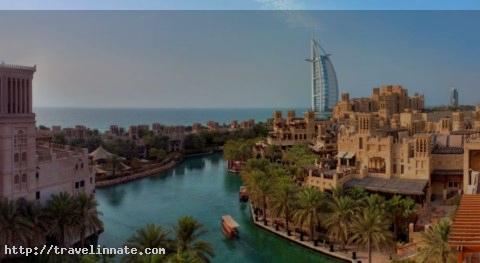 Jumeirah Dar Al Masyaf:
This hotel offers double-storey houses with private terraces in Old Arabian style, creating a unique experience. Flat-screen televisions and minibars are part of the deal. A theater and spa is also provided, along with complimentary offers of breakfast, airport transfers and access to a nearby waterpark.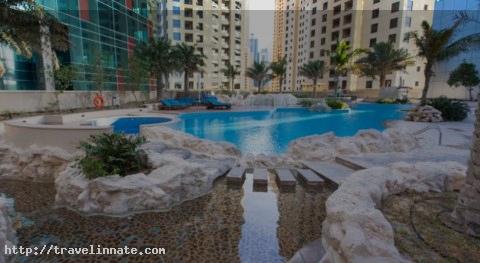 JA Oasis Beach Tower:
Built into a curved glass skyscraper with a panoramic view of Jumeirah Beach, this hotel combines natural beauty with artistic style. A free shuttle service is provided to a private beach, as well as housing a Mediterranean restaurant, a gym, a sauna and a steam room.
Taj Dubai:
Located only two kilometers away from The Dubai Mall and Burj Khalifa, this hotel offers meals in a glass-enclosed area and a butler service as well as a rooftop lounge and fitness center.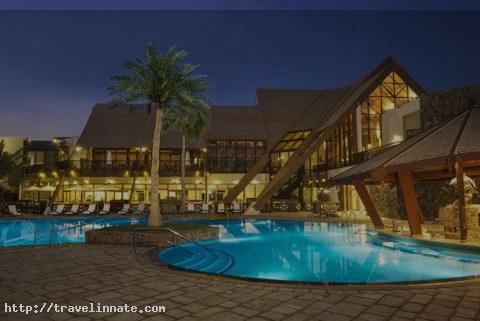 JA Palm Tree Court:
Boasting a gorgeous palm tree-lined beach, a kids' club and various sports provisions, this hotel is very popular among tourists. Among its other benefits are DVD players, PlayStations and free parking.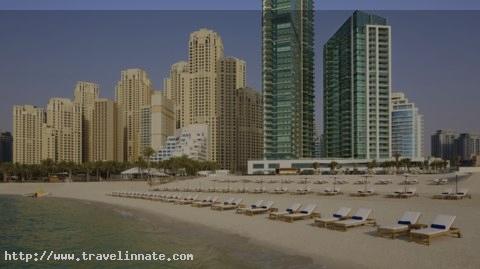 Hilton Dubai Jumeirah Beach:
This hotel houses a Latin restaurant, twelve eateries and a ballroom. Free Wi-Fi and valet parking, as well as whirlpool tubs are among the benefits.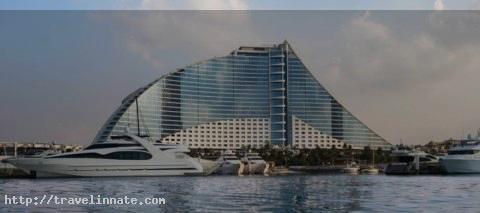 Jumeirah Beach Hotel:
Standing only six kilometers away from the indoor ski resort at the Mall of the Emirates, this hotel is the definition of grandeur, with luxe villas possessing 18-carat gold plated bathrooms.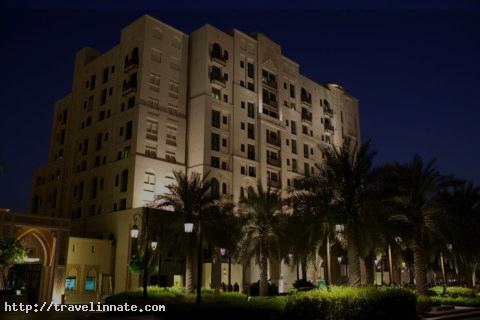 Manzil Downtown Dubai:
This hotel is just six kilometers away from the Dubai World Trade Centre with several rooms offering a view of BurjKhalifa. It boasts a shisha lounge as well as three restaurants for Arabic and Levantine cuisine.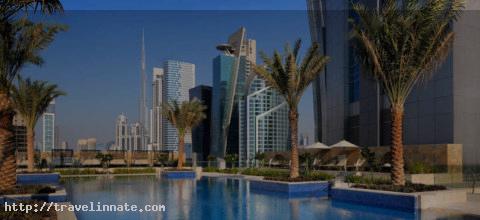 JW Marriott Marquis Hotel Dubai:
This hotel provides a twenty-four hour room service as well as fourteen restaurants and bars. Furthermore, tea and coffeemakers are also provided for the added comfort of the guests.