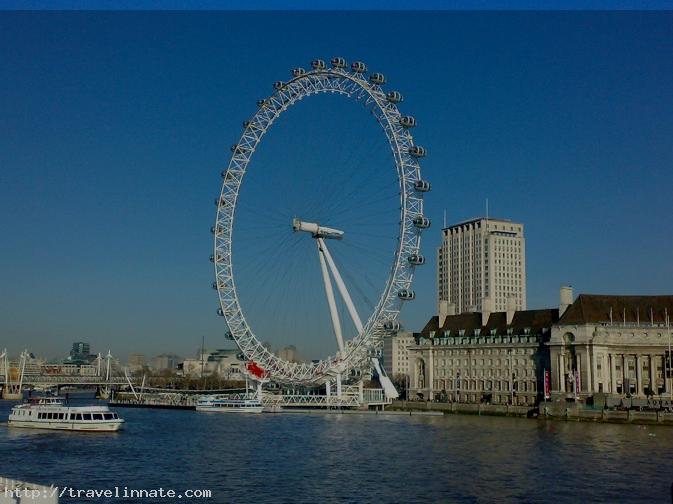 Reasons why you should visit the London Eye
London Eye by travelinnate.com.

You may think of it as a giant Ferris wheel, and, indeed, it may be one of the most frequented tourist destinations in London, but it is definitely worth the slow spin. After you've boarded your glass capsule (25 people can go into each), you'll experience a half hour, snail speed ascent and descent – but you'll hardly feel any impatience along the way, since you'll be rewarded with an unrestricted, unmatched view of London at the 443 foot top. Go for a night champagne flight and you'll get to enjoy one of the best bars in England's capital. You can continue your thematic journey into the city's vistas by dining at the Skylon, a sparsely lit restaurant and lounge that overlooks the Thames with its floor to ceiling windows.
Interesting facts about the London Eye
The London Eye isn't a true Ferris wheel – it is, in fact, the tallest cantilevered observation wheel in the world.
Kate Moss, the supermodel, has visited the London Eye a record 25 times!
The London Eye sees more annual visitors than the Great Pyramids or the Taj Mahal.
Reasons to visit the London Eye
An unrivalled experience: It is the only attraction which provides a continuously varying 360 degree view of central London. You'll get to see city from the Thames, from the roofs of the buildings and from an incredible height of 404 feet, all in a single visit.
An ideal location: Right at the heart of London, and immediately opposite Westminster Abbey and the Houses of Parliament, the London Eye will treat you to superb views of the city's historic landmarks.
An icon of London: Hanging gracefully over the Thames, the London Eye is a modern marvel of engineering and design, the first and only cantilevered observation wheel on the planet.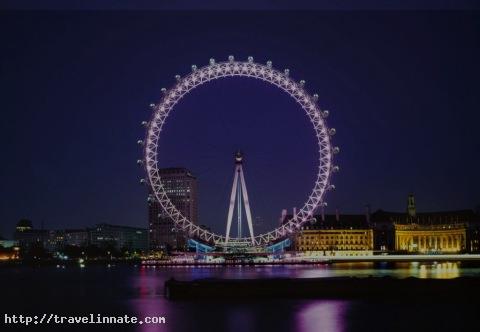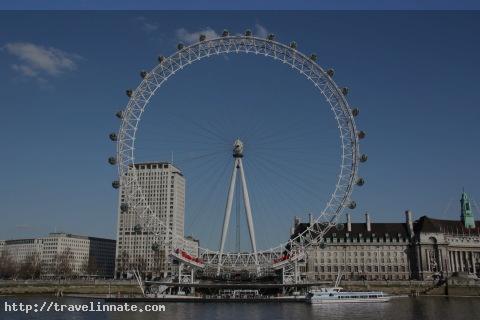 London Eye pictures
Eye ferris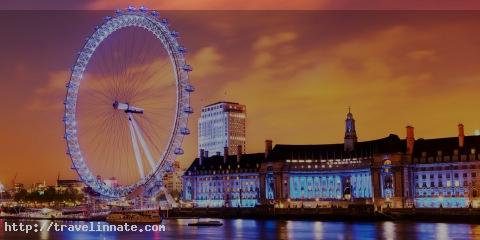 London Eye wallpapers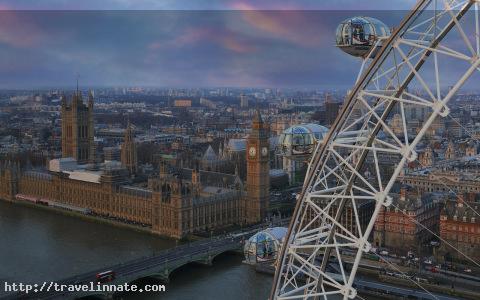 London Eye view from top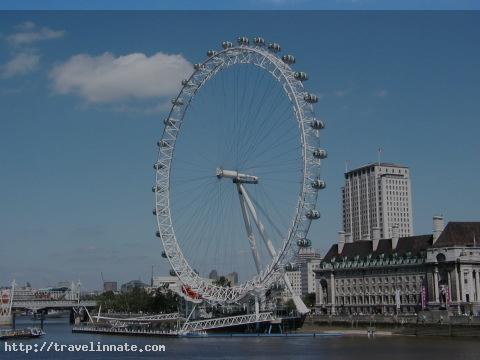 Biggest Eye ferris in UK