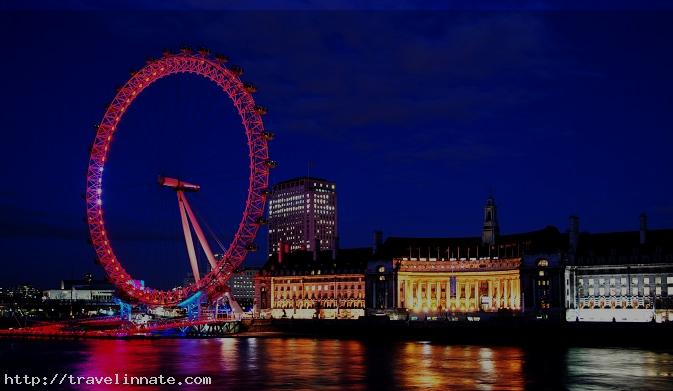 London Eye, Facts, Attractions, Pictures
London Eye by travelinnate.com.
This stunning cantilevered observation wheel located in the heart of London is a major tourist attraction. London eye offers the mesmerizing 360° views of the River Thames,Westminster bridge,Buckingham Palace,House of Parliament & on a clear day visitors can also enjoy view of Windsor Castle.
Britain's most famous tourist destination London Eye is visited by approximately 3.75 million people annually.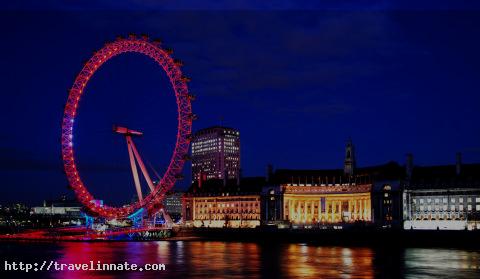 London Eye was previously known as Millennium Wheel.
London Eye was renamed Coca Cola London Eye in 2015 after sponsorship deal with the world famous soft drink company.
This gorgeous wheel can carry up to 800 people and it has 32 private capsules.London Eye gradually rotates with a speed of 26 cm per second (0.9 km per hour) & it takes 30 minutes to complete a rotation.
Due to it's slow speed of rotation visitors can easily board the capsules.The observation wheel never stops for passengers.
When Prince William & Kate Middleton tied the knot London eye was illuminated in beautiful colors of Union Jack celebrating the royal wedding.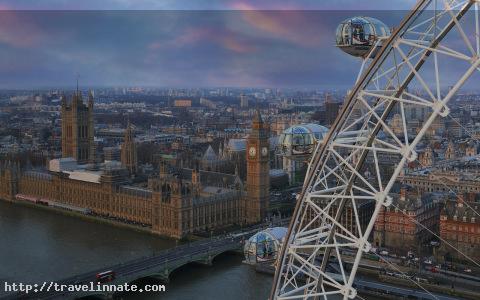 London Eye is an ideal place for Valentines & engagements.Since it's inauguration more than 5000 proposals and many weddings took place on this gorgeous observation wheel making it a perfect destination for romantic couples.
A commendable architectural landmark,London Eye has won more than 85 awards including best ride & best attraction experience.
London Eye is Jessica Alba's favourite ride. American actress & model has visited this architectural marvel 31 times. Supermodel Kate Moss has been on the giant wheel 25 times.
New year celebrations begin in London with amazing fireworks display at London Eye.Thousands of people gather to watch fantastic fireworks on New year's eve.
Eye Capsules
See the beautiful 360° views of London with your friends and family. Book any one of the 32 air-condtioned & sealed  Capsules for a memorable experience with your loved ones. Select your favourite food & drinks. Cupid Capsule offers a romantic ride for lovers with a personal host to present Pommery Brut Royal & serve the Hotel Chocolat Pink Champagne Truffles.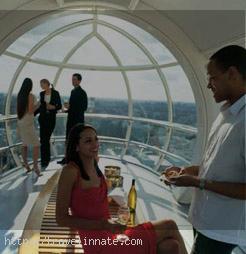 Tickets
Tickets can be purchased at ticket office situated near London Eye.You can also buy tickets online in advance at discount.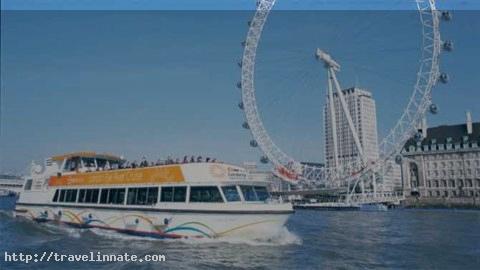 River Thames Cruise
London Eye River Cruise takes visitors on an incredible voyage to enjoy the alluring sight of River Thames.During 40 minutes cruise tourists can listen to informative commentary recorded in different languages.London Eye River Cruise was started in 2002 & since then it has been visitors' favourite activity.
London Eye Facts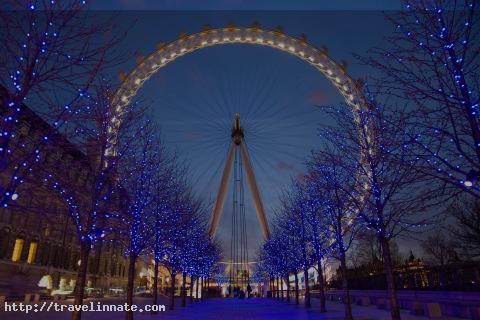 London Eye pictures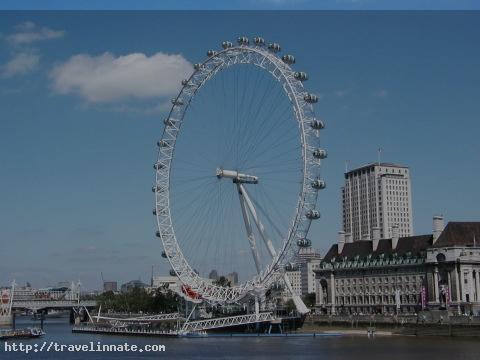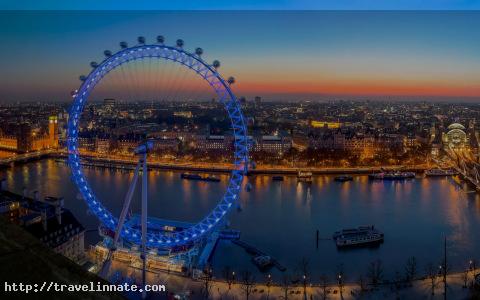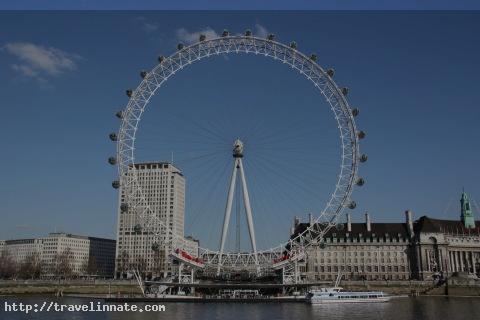 London Eye Attractions