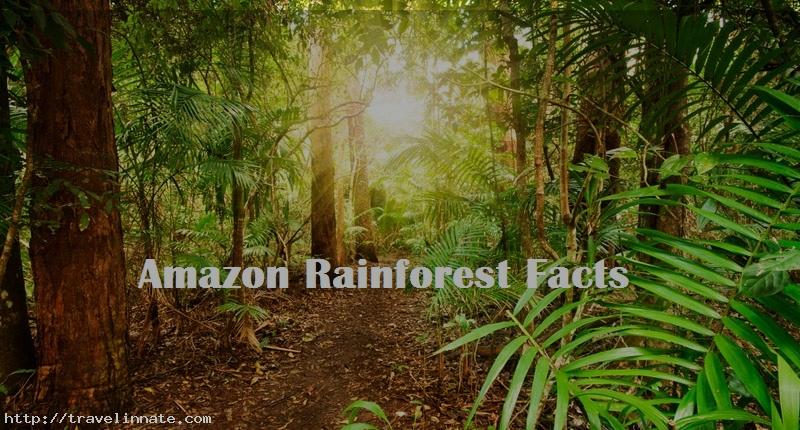 Amazon Rainforest Traveling Facts
Amazon Rainforest article written by travelinnate.com team.
The Amazon Rainforest is a humid broadleaf forest that covers the Amazon Basin in South America. The Amazon Rainforest is representative of half of the world's remaining forested terrain and most of it (60%) is in Brazil with the remainder shared between Peru, Columbia, Venezuela, Bolivia, Guyana, Ecuador, French Guiana and Suriname. The Amazon Rainforest is the most expansive varied tropical rain forest in the world.

Enjoy River Cruises in the Jungle – Amazon Rainforest

Passengers are open to cruise options offered by literally hundreds of boat services, varying from budget to luxury. Tourists can be taken deep into the Amazon Rainforest by smaller river boats which can navigate narrow tributaries of the Rio Negro and Amazon River. These calmer tributaries are abundant in aquatic life such piranha, giant otters, river dolphins and catfish. Up in the trees, squirrel monkeys, sloths and tamarins will be waiting to greet you as well as birds like kingfishers, macaws, parrots, anis, herons and kiskadees. The river's edge is adorned by lush green and beautiful trees which create an impressive overhead.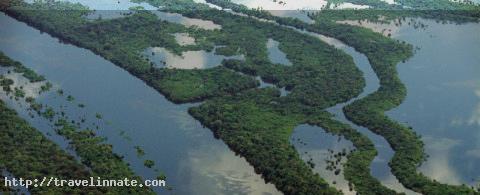 Exploring Anavilhanas archipelago – Amazon Rainforest

Anavilhanas Archipelago consists of about 400 islands among the maze like twists and turns of the mysterious Negro river. It is like a huge labyrinth and is a 3 hour bus or boat ride towards the north west of Manaus. The best way to explore this part of the Amazon Rainforest is aboard a river boat or overnight in the lodges, luckily the waters of Negro river are home to fewer mosquitoes than other areas. Birdlife is here in abundance, owls, parrots and hummingbirds as well as a variety of antbirds to name a few. You might also come across pink dolphins, manatees and caiman.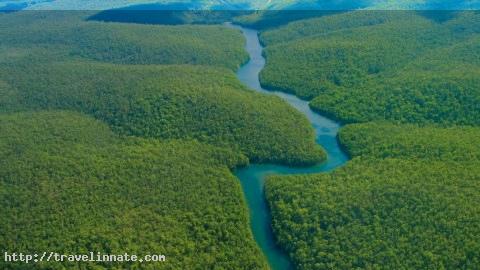 INPA science centre – Amazon Rainforest

If you don't have the time or money to go on a river cruise to explore the Amazon Rainforest, be sure to visit the Brazilian National Institute for Amazonian Research centre in Manaus. The enclosure covers 13 hectares and it includes a park with trees and plants labeled, as well as a botanical garden; various medicinal herbs also grow here. Glass-walled tanks show manatees, otters, caiman, turtles, and a diversity of other fish such as armored catfish. Rays (freshwater) and electric eels are other creatures kept here.
Apart from the aforementioned attractions, many other activities await you in the Amazon Rainforest, such as exploring the many waterfalls, admiring the rubber plantation museum, and enjoying a visit to the Manaus Opera House.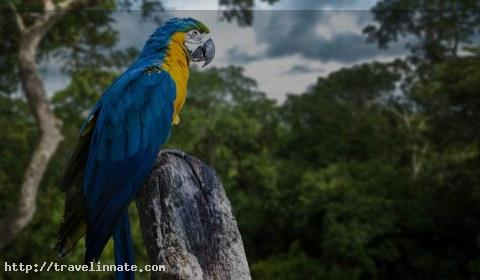 Amazon Rainforest parrots
Amazon Rainforest snakes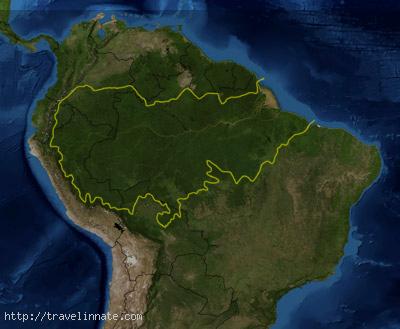 Amazon Rainforest map