Andaz West Hollywood A Hotel At Sunset Boulevard, California
We believe, most of the people will not be aware of with the name of Andaz West Hollywood, what it is, and why it is so famous, why people like to know much about it? Before discussing further ahead in detail on the subject topic, we like to make our reader familiar with the word what it is first, why it is so famous. This information is required to be shared with our reader merely on the reasons for having their participation in discussions.
Andaz West Hollywood facts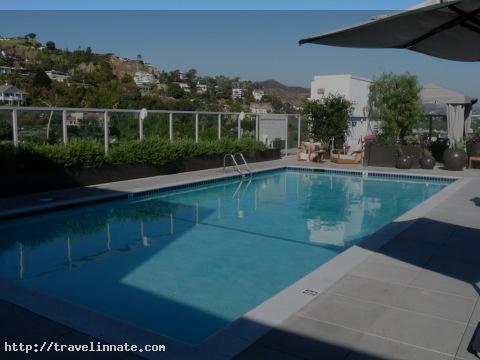 The Andaz West Hollywood is nothing but a hotel consisting of 239-room, located at 8401 Sunset Boulevard, West Hollywood, California. The hotel had opened some time back in year 1963 as the Gene Autry Hotel. Later it was sold in 1966 and renamed the Continental Hyatt House. In due course of time, its name turned out to be as Hyatt on Sunset, and then renamed the hotel Hyatt West Hollywood in February 1997. In January 2009 the hotel was again renovated and renamed it with the current name of the hotel. We presumed our reader now must be familiar with the above word.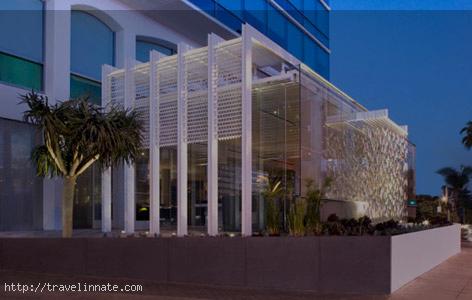 Andaz West Hollywood beautiful view
After renovation and restructuring the hotel is of 14-story building, It has 239 rooms, including 20 suites and a restaurant called RH. The renovation was conducted and completed by New York-based architecture and interior design firm Janson Goldstein LLP. Hand painted metal disk of 11-foot sculpture renowned by New York-based artist Jacob Hashimoto. The balconies were prominent by stories of rock stars throwing televisions from them are now glass-enclosed sunrooms that overlook Sunset Boulevard.
The hotel is the most amazing hotel on the sunset strip. The staff, we have heard the hotel staff are so friendly and courteous, one can imagine that if some happened to be there as a guest, he would hardly feel comfortable from getting out from there. During your stay, we believe you will be treated as if you are among famous celebrities. My friend had been there for one time, even after the lapse of five years he could not take the reminiscence of the luxury he had on these days.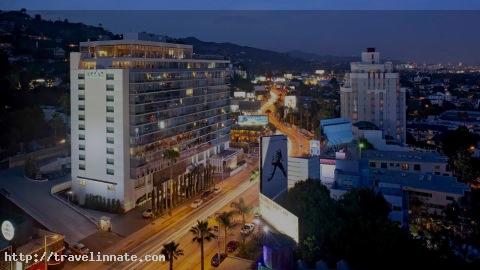 Andaz West at night
Andaz West Hollywood main entrance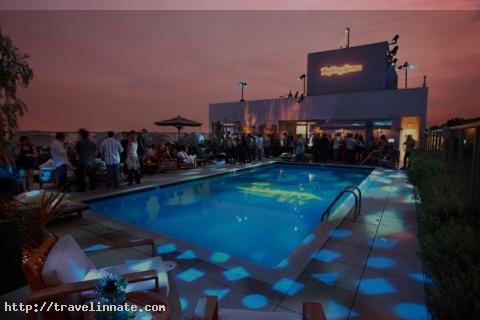 Andaz West Hollywood pool party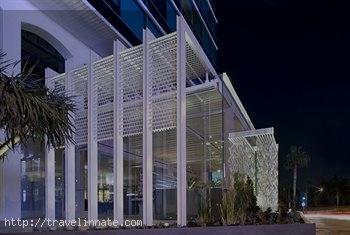 Andaz West Hollywood Pictures