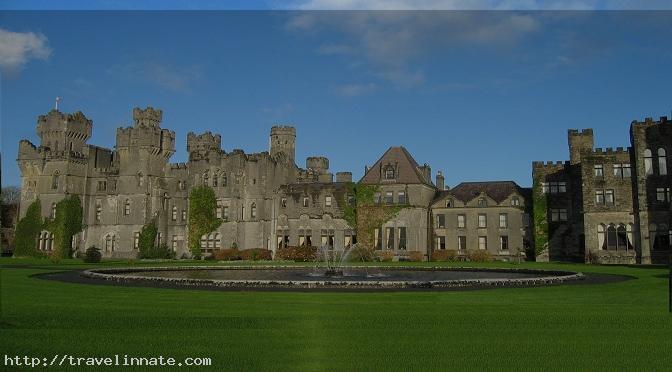 Ashford Castle An Ancient Castle In Lough Corrib, Ireland
Ashford Castle has a long drawn history, for groping its details you will have to go back to several centuries' right up to 1200. It is located about 45 miles north of Gal way on the west coast of Ireland. It is positioned on an isthmus stuck between Lough Corrib and Lough Mask and is surrounded by 350 acres of parkland.  The entrance to the forte, you will find a stone bridge protected by turrets at either side. The forte is of grey stone structure and is a combination of a Norman castle and French chateau, all completely renovated. Its formal and walled gardens extended out towards the loughs on either side.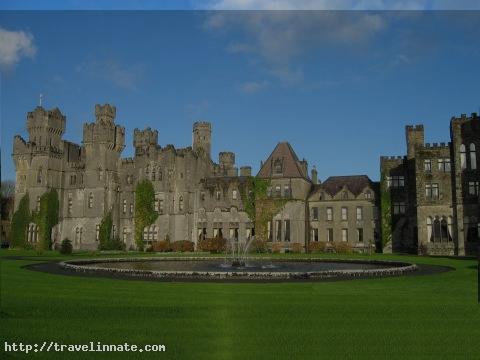 Ashford Castle beautiful lawn
Ashford Castle An Ancient Castle In Lough Corrib, Ireland
The Norman castle was constructed some time back to 1228 when it was founded by the de Burgo family. It is believed they were defeated in a battle in 1589 and lost their home to Lord Ingham governor of Connaught. Later on it was transformed in the year 1715 by the Oranmore and Browne family with the adding up a French style chateau. In 1852, it was the owner Sir Benjamin Guinness who had extended the whole empire to 26,000 acres, planting trees and adding a further two Victorian extensions. By that time George V, Prince of Wales and many other important guests used to stay with the Guinness family. In the 19th century, Arthur Guinness integrated both the forte and the chateau into the one large edifice as you find it today. It is believed from 1939 and onward it has been used for welcoming many famous guests amongst them the then president of America Ronald Regan was also included.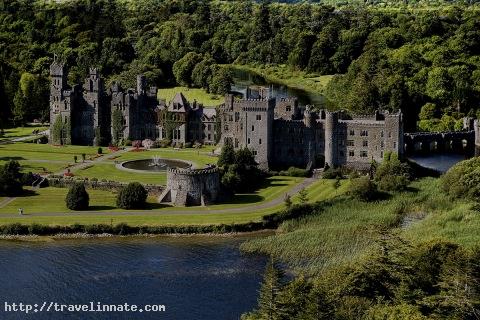 Ashford Castle river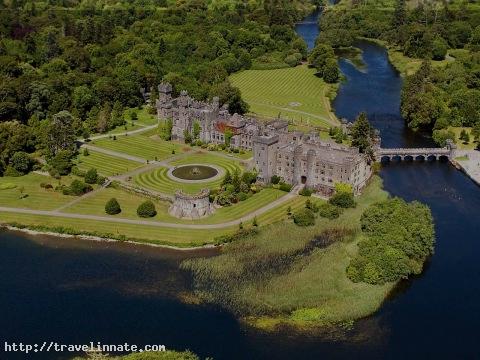 Today, Ashford Castle is included in the list of first-class country estate and hunting lodge, as well as a hotel, where people may enjoy outdoor sports like hiking, horseback riding and golfing; or just exploring the amazing look, scenic and historic Irish countryside from the grounds, as well as Lough Corrib. It is believed a horde of tourist including celebrities of different area even from American too visited whose photograph are displayed on a wall in one of the castle's upper rooms. The forte has a large edifice with beautiful dark wooden paneled walls, curved wooden ceiling, and dignified fireplaces; but in spite of presence all these look, it does not detract the attraction and enjoyable time of living there.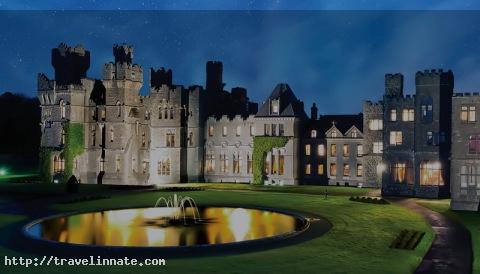 Ashford Castle at night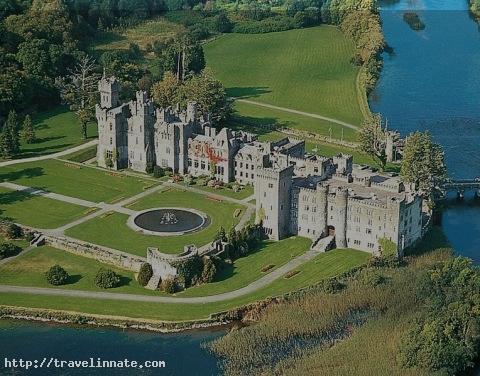 Ashford Castle Helipad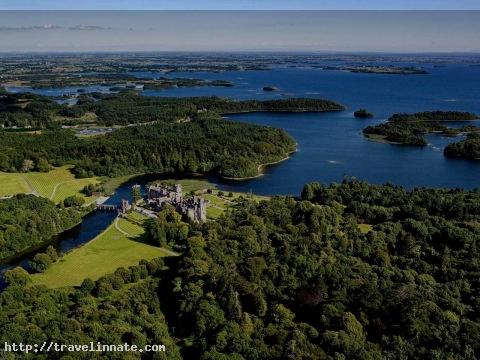 Ashford Castle beautiful trees and ocean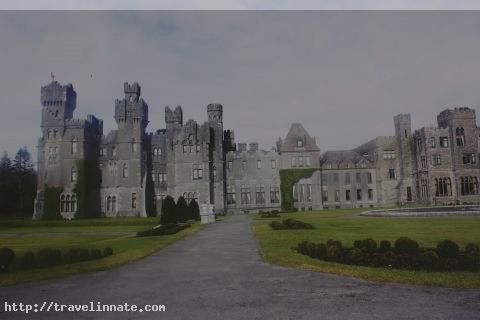 Ashford Castle entrance
Ashford Castle Garden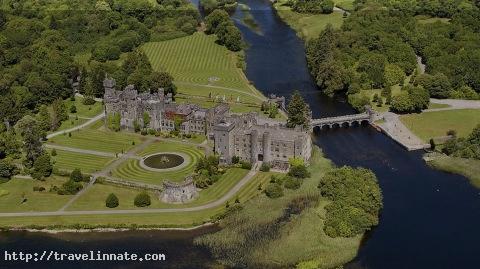 Ashford Castle Aerial View
Ashford Castle pictures