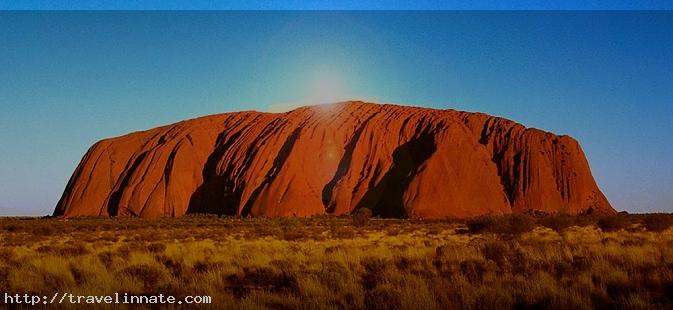 7 Amazing Facts About Ayers Rock
Uluru, more famously called Ayers Rock after Sir Henry Ayers, is one of Australia's most popular natural landmarks. The ancient monolith is formidable, to say the least, and has incredible statistics. The name Uluru is from Aboriginal tradition, and it is also the official name given to the landmark. Uluru refers to a rock that was formed some 600 million years ago, and has been inhabited by the Aborigines for the last 10 millennia! Originally, it was present at the bottom of the sea, but over the centuries it has attained a height of 348m.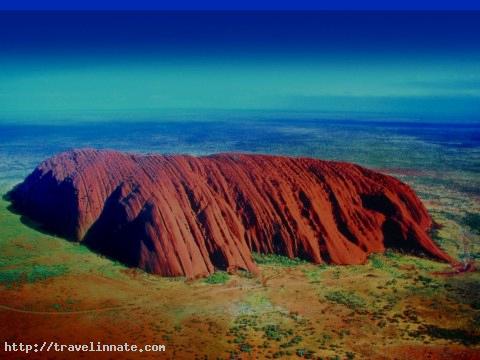 Lying west of the Simpson Desert, it isn't far from the Red Centre of Australia, and is 463 kilometres away from Alice Springs by road. Here are some fun facts about this impressive natural landmark which are bound to amaze you:
Only a small part of the monolith is above ground, the rest (around 2.5 km!) lies beneath it.
Even though it is huge, it still isn't the largest monolith in the world – that title is held by Mount Augustus in Western Australia.
The Uluru is 348m above ground and over 860 meters above sea level – as a comparison, that's taller than the Eiffel Tower in Paris. It has an equally impressive circumference of 9.4 kilometres, or 5.8 miles.
Uluru, was originally declared a national park in 1950; in 1956, both Mount Olga and Ayers Rock were taken from an Aboriginal reserve to create the national part. However, after 35 years of campaigning, the Anangu aborigines regained the rights to the Ayers Rock park as its traditional owners.
The Uluru and Kata Tjuta landmarks are the property of the Anangu to this day, and they lease it to Parks Australia since 1985 – the original leasing was an historic moment and is referred to as handback.
The landmark and the national park at Ayers Rock, it lies in are both a living cultural landscape. The Anangu reside in it according to their law, Tjukurpa, and keep both their culture and country strong. You may come across the Anangu people going about their daily life on your trip – dot painting, singing and dancing in their traditional way, recounting stories or gathering bush tucker.
The rock art present on Ayers rock dates back to at least five millennia, and is one of the representations of the Anangu's living culture, the other being wooden crafts, body art, sand painting and modern artwork.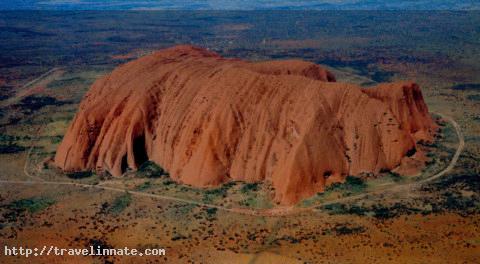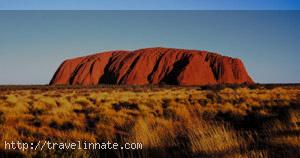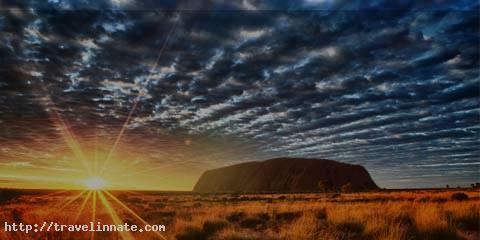 Ayers Rock sunset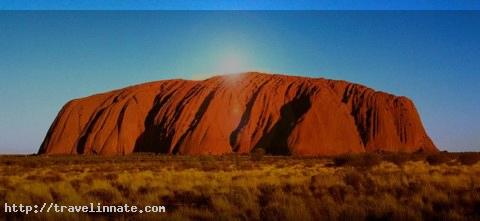 Ayers Rock breath taking cloudy view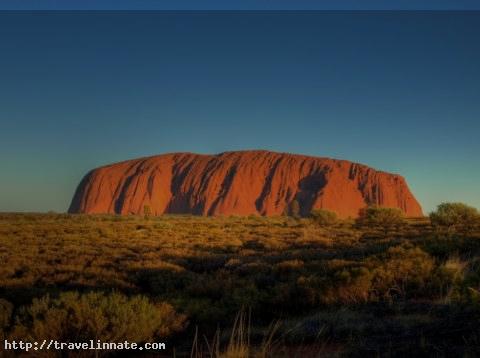 Ayers Rock wallpapers


Ayers Rock Australia