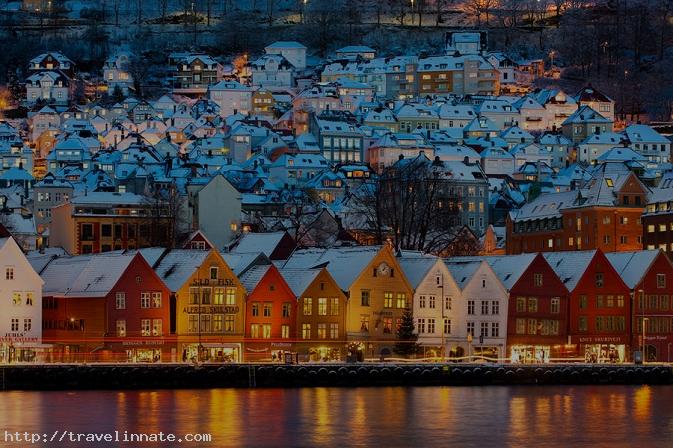 Bergen A City On Norway's Southwestern Coast
Dating back to over nine hundred years ago, Bergen is a city steeped in history, reaching the era of the Vikings. It is the second largest city in Norway and therefore rich in culture and an excellent representation of the nation. Surrounded by seven mountains and splendid fjords, it appeals to the aesthetic sense of many travelers.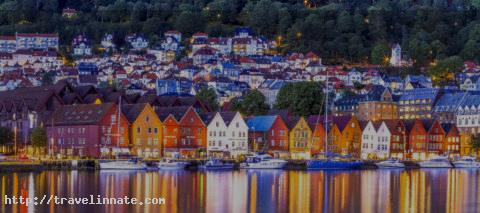 Bergen – The best place to visit:
Almost as good as this visually enchanting natural beauty unaltered by human interference is the careful preservation of the Norwegian culture and history through museums and art galleries. Troldhaugen Edvard Grieg Museum is among the best museums in Bergen. It consists of the late composer Grieg's villa, the hut where he composed music, and his and his wife's gravesite. Present in the villa is Edvard Grieg's personal piano which he acquired in 1892 and which is now used for concerts at Bergen International Festival. Leprosy Museum is another famous tourist spot, offering a very informative tour in a former hospital for lepers, and the first of its kind. ST Mary's Church is well-frequented due to being the oldest surviving building in Bergen, estimated to have been built in the 12th century A.D.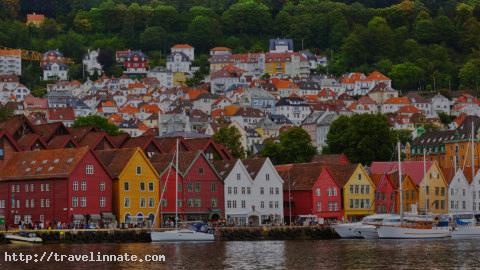 Bergen Norway houses
Bergen Norway Spotlights:
One of the distinct resorts of the city is The Magic Ice Bar, highly unique in its building, glasses and the surrounding sculptures all being made of ice. A true winter wonderland, this bar requires touching up regularly to maintain its glamour. A warm cloak and gloves are provided before entering the bar due to the inner temperature being around -5'C. Enjoying a frosty drink as the staff enlightens them about the establishment and observing the ice figurines around them is a remarkable experience for any tourist to cherish.
Bergen Norway has many tourist spots and landmarks that are instantly recognizable as being the icons of Bergen. A visit to Bergen Hanseatic Wharf is required for any tourist wishing to enjoy the historical aspect of Norway, the place being a prosperous trading spot for a millennium. The Fish Market is extremely popular among foreigners and has been thriving since the Middle Ages. Many merchants have restaurants built next to their shops which prepare a multitude of fish, including shark, lobster and whale which the patron can pick out from the shop. They even offer surprising choices such as reindeer and elk. Customers can choose from a variety of seafood, fruit and vegetables and bask in the pleasant hustle and bustle of the busy life at the heart of this amazing city, Bergen Norway.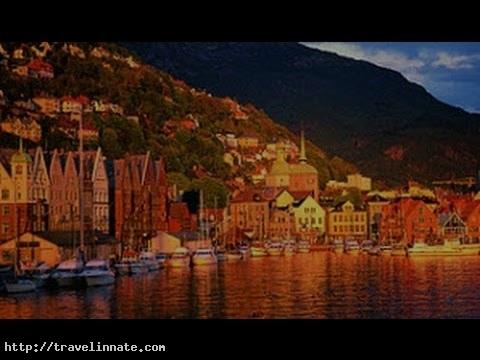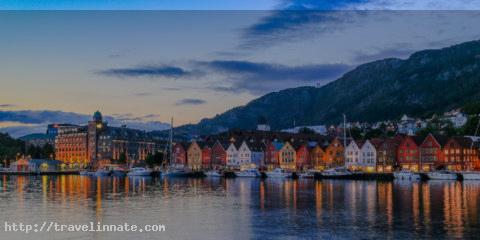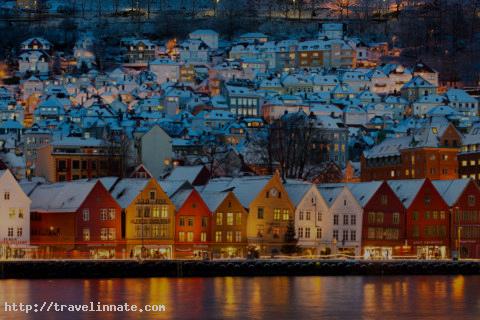 Bergen Norway lights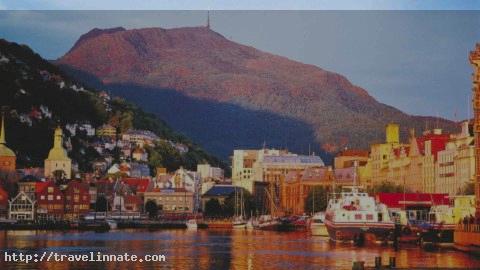 Bergen Norway Pictures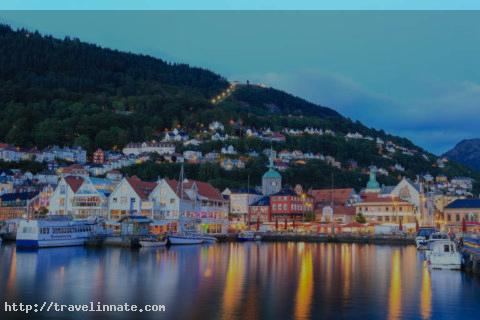 Bergen Norway Photography