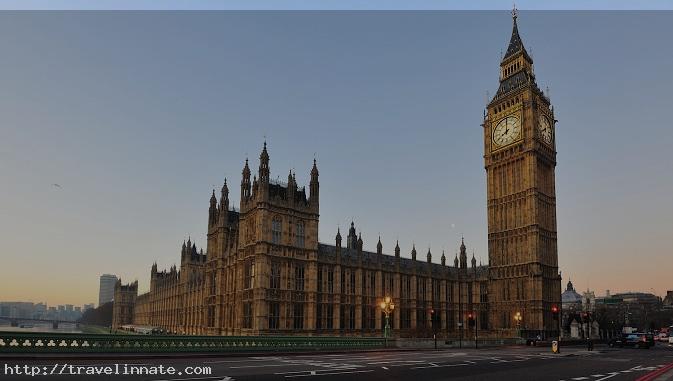 Big Ben, London Facts & Pictures
Big Ben article written by team travelinnate.com.
Officially named as Elizabeth Tower for the queen's Diamond Jubilee in 2012, Big Ben, London, is the home to the worlds' second largest four faced chiming clock. Celebrating its 150th anniversary on 31 May 2009, it sits alongside the Palace of Westminster and Westminster Bridge. The tower is established on a raft measuring 50 square feet, made of concrete that is 10 feet thick and 13 feet below ground level. The four clock dials are 180 feet above the ground. The volume of Big Ben's interior amounts to some 164,200 cubic feet. Big Ben, London, is 315 feet high, the bottom 200 feet of the tower's construction are of sand colored Anston limestone cladding. The rest of the height of the tower is an enclosed spire of cast iron.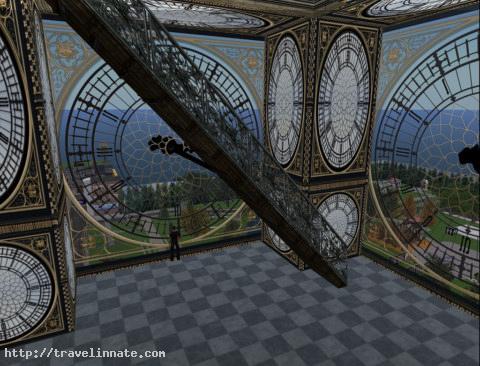 Big Ben London inside view
Explore the inside of Big Ben(only for UK residents)
Even though Big Ben, London, is one of the world's most renowned tourist attractions, the inside of the tower is not open to visitors from abroad, though United Kingdom residents are open to organizing tours (well in advance) through their member of Parliament. But, the tower has no lift at present, though one is intended, so those escorted must climb the staircase of 334 marble steps to the top.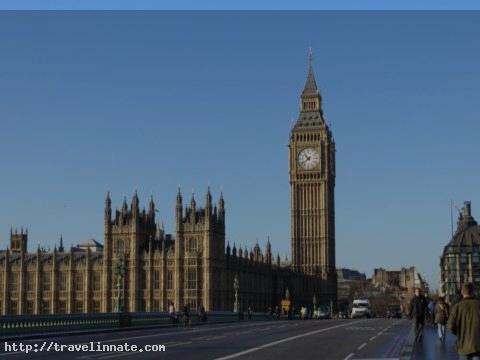 Interesting facts about the Big Ben, London's clock!
The minute hands, weighing about a hundred kilograms, are 4.2 meters long. The hour hand is 9 feet long. There are 312 pieces of glass in each clock dial and the numbers are about 60 cm long. Each dial is 7 meters in diameter. A special light over the clock face is lit up when a parliament session is in progress. The Latin words below the clock face: DOMINE SALVAM FAC REGINAM NOSTRAM VICTORIAM PRIMAM meaning O Lord, keep safe our Queen Victoria the First. The clock hardly ever stops. Even following the destruction of the Commons Chamber by an explosion during the Second World War, the clock tower survived and Big Ben, London, kept on doing its job.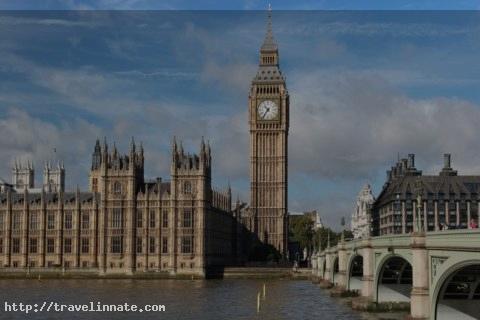 Cultural and symbolic importance of Big Ben, London
Primarily in the visual media, Big Ben, London, has become a symbol of the United Kingdom, a representative of UK to the rest of the world. It is the most iconic film location as well as most popular landmark; its sounds are used in audio media as well.
A major renovation has been planned for Big Ben, London, which will probably last three years and will begin in early 2017. The chimes will stop for several months in the meantime.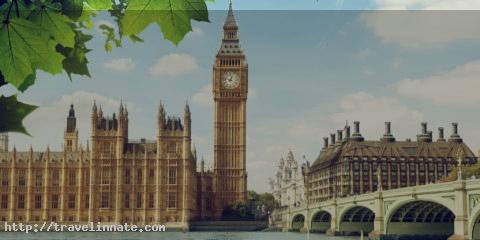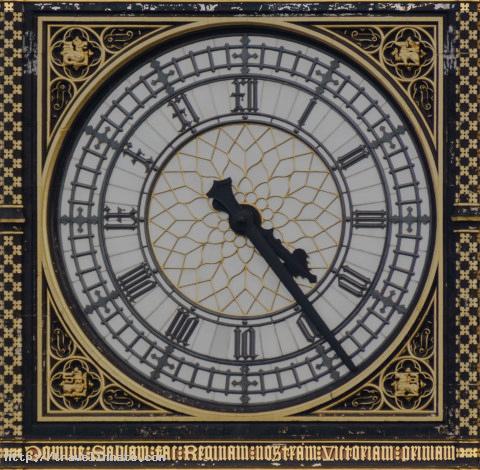 Big Ben face
Big Ben Pictures
Big Ben clock tower pictures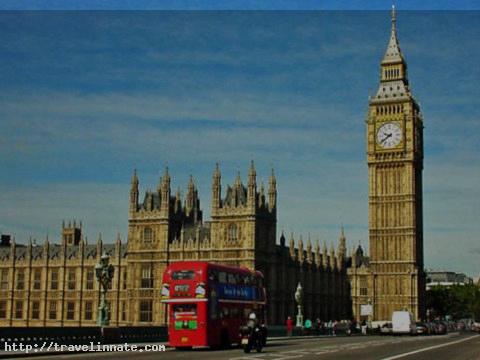 Bus in front of Big Ben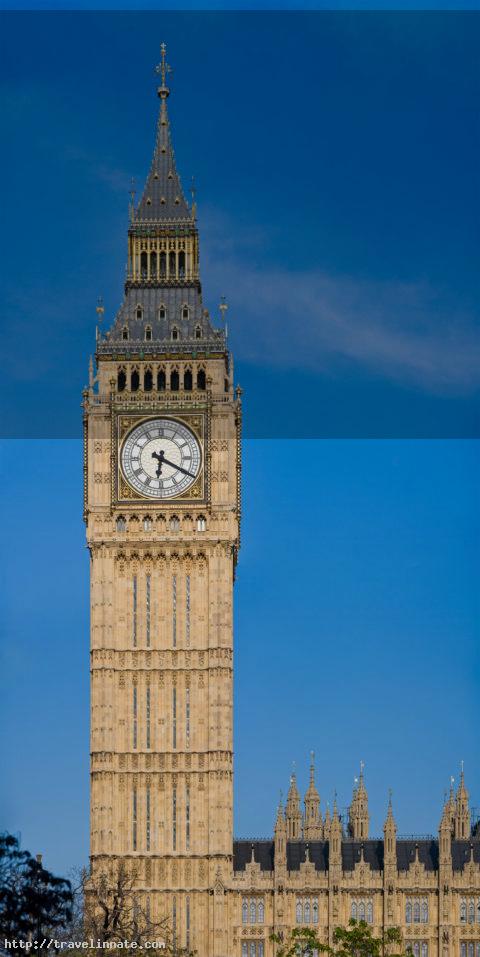 Big Ben clock tower