Blue Mountain top facts
One of the most beautiful attractions it keeps within its essence. Yes the Blue Mountain, an alpine ski resort placed in Ontario, Canada. Every year thousands of travelers and visitors find their interests being caught by it and hence they take out the chance to explore it whole-heartedly. It is placed on a section of Niagara Escarpment.
History:
The Blue mountain resort contains some incredible features for tourism for the last couple of decades. Every year individuals, residing in the different parts of the world come by and take an exposure of its wonderful surrounding.
Blue Mountain sells more than 750,000 tickets per year. It has been labeled as one of the most inspirational resort of the century lately that inspires people from all around the world to come by and take an exposure of its beauty.
Note: it now also offers the downhill mountain biking in the months of summers.
Top facts: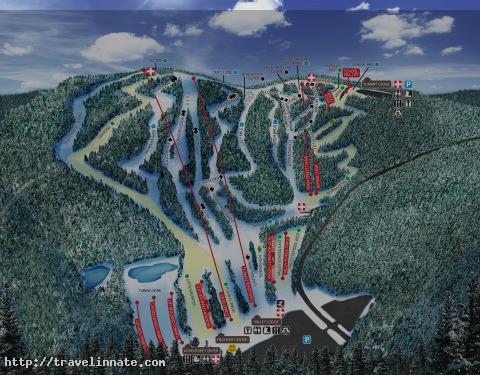 Blue Mountain sells more than 750,000 tickets each year and this makes it the third-topmost busy ski resort of Canada.
It contains more than 42 runs, 16 chairlifts and also the 3 freestyle terrains. Hence, it's termed as Ontario's largest resort which is extensively filled up with individuals coming from all over the year.
Although the beauty of it is always on the topmost positions, yet the blue mountain resort holders don't step any back from renovating it every once in a while. The resort has recently included some new high-speed lifts and different other features that are worthy of being experienced.
Blue Mountain! A perfect place to visit:
Let's explore to when is the best time to come by Blue Mountain and witness its beauty for the sake of real fun.
In winters, you'd witness Blue Mountain offering the 42 runs and 3 freestyle terrains. The passionate visitors while speaking of their visit at the Blue Mountain conclude that winters in Blue Mountain can be quite fun. The 16 chairlifts and plenty more of its aspiring features will grab your interests to the centers and you wouldn't want to go back to your homes.
Additionally if you're scoping to explore the top of Blue Mountain resort in the steamy days, then this initial June period can be the perfect time to visit. Blue Mountain additionally keeps some stunning activities for the summer time too i.e. world class golf to the tennis clinics. Moreover there are plenty more good spots for the enjoyment, where if you'd enter once, you wouldn't want to leave.