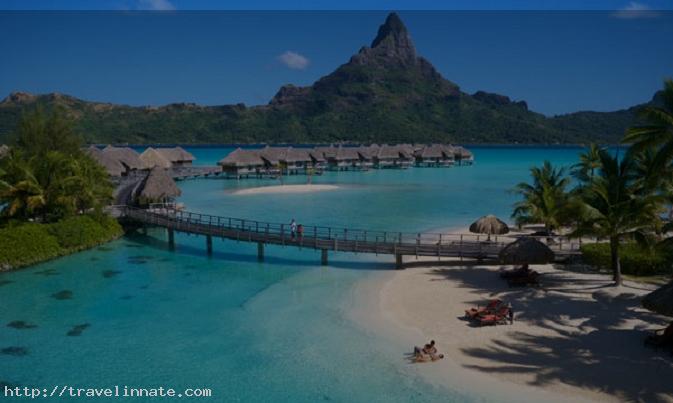 Bora Bora Island Travel Guide
Bora Bora, a tiny island in the South Pacific located to the northwest of Tahiti, is a tourist destination known for its sand fringed islets, turquoise lagoon and scuba diving. Often frequented by celebrities look to take a break, it has exquisite bungalows stilted on the water. It also houses a dormant volcano, Mt. Otemanu, at its center.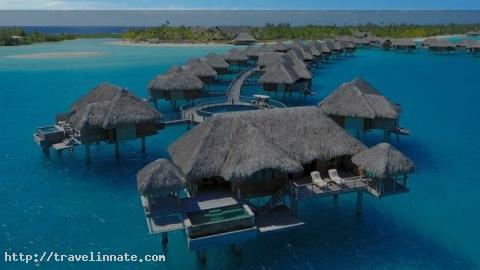 Here are some of the most fun activities you can indulge in, while you're in Bora Bora:
Snorkel in the Coral Gardens
With its clear water and colorful coral gardens, Bora Bora lagoon is an idyllic snorkeling spot. Sign up for an excursion to one of the famous coral gardens. You can find a great spot for snorkeling close to the southern reef of the island – you'll find the most vivacious coral there.
Take a trip around the lagoon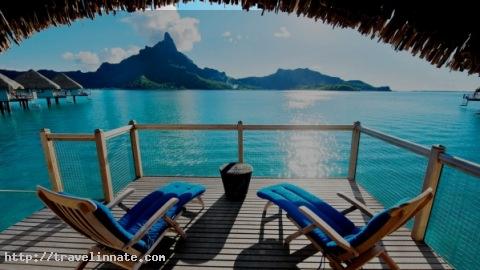 Enjoy a 360 degree viewing of Mt. Otemanu with the vivid blue Bora Bora lagoon at the fore. For budding photographers, this is an excellent opportunity to snap up some really cool photos of the island and its vistas, so make sure your camera is charged and ready.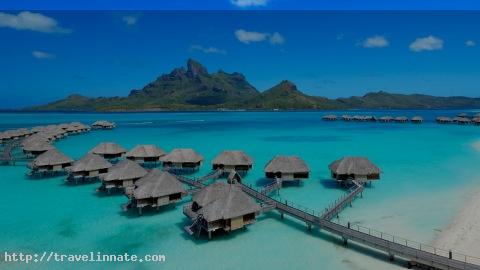 Surrounding Bora Bora are small sandy islands aka motus. The white sand, and lush vegetation make them the image of paradise, but since they are privately owned, you'll have to take an excursion to enjoy their beauty. For instance, the legendary Motu Tapu can be visited by guests at the Hilton Bora Bora.
You may be taken aback by this unusual pronouncement at first, but the tour providers ensure that you are safe throughout the experience – dive into the Pacific Ocean, and observe hundreds of dolphins, reef sharks (and hopefully, some lemon sharks) in their natural habit. The clear water makes it easy to see really deep into it, and you may even catch sight of some divers swimming from afar!
Sample some local cuisine
Poisson Cru is a traditional Tahitian cuisine comprising of raw, marinated fish dipped in lime and coconut milk seasoning. Offered by most Bora Bora restaurants, this exotic dish is a must try, even if you're not an adventurous foodie.
If you're looking for the freshest fish on the island, the Bora Bora Yacht club is the place to go – incidentally, there's also a fina Pina Colada to sample and a dazzling sunset to experience at the spot.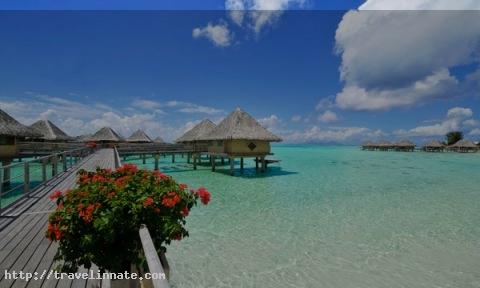 Bora Bora the paradise on earth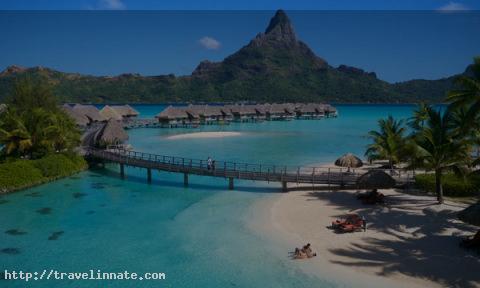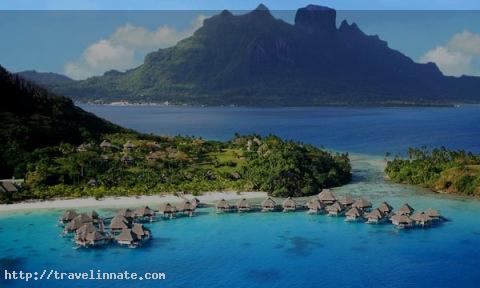 Bora Bora huts