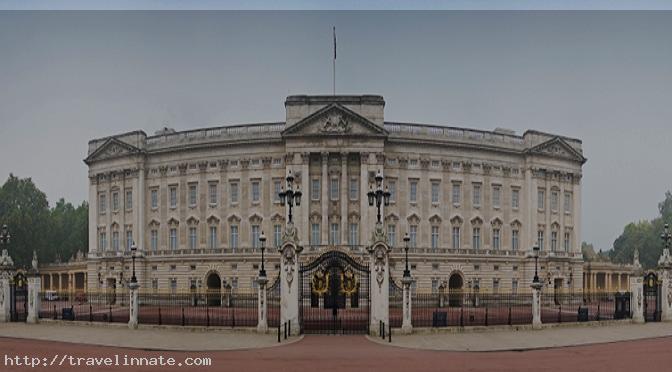 Buckingham Palace The London Residence
We believe, our reader must be aware of with the word Buckingham Palace. Today we will try to take you around of palace with a view to making well-informed with the facts. It is nothing but an official London residence and principal workplace of the monarchy of the whole United Kingdom. Buckingham Palace is located somewhere in the city of Westminster. It is believed this Palace was constructed and opened some time back in the year 1703; it has five floors, 775 rooms. These include 19 staterooms, 52 Royal and guest bedrooms, altogether 188 bedrooms for staff, out of which 99 bedrooms are allocated to an officer and 78 bathrooms.

Buckingham Palace front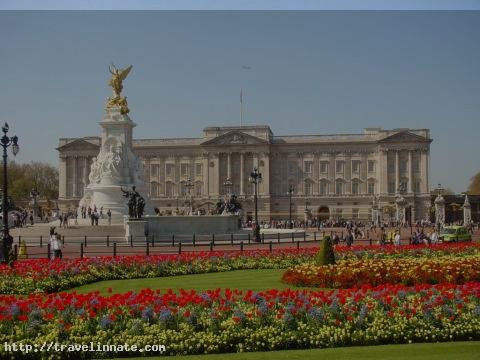 Buckingham Palace beautiful garden
Buckingham Palace is spread over an area of 108 meters long across the front, 120 meters width and 24 meters high. Altogether total flooring covered area of all the floor right from the basement comes to over 77,000 square meters. Perhaps our reader might not be aware of the fact that the area where this palace now stands was originally a mulberry garden that was planted some time back in the year 1603.
Buckingham Palace The Official London Residence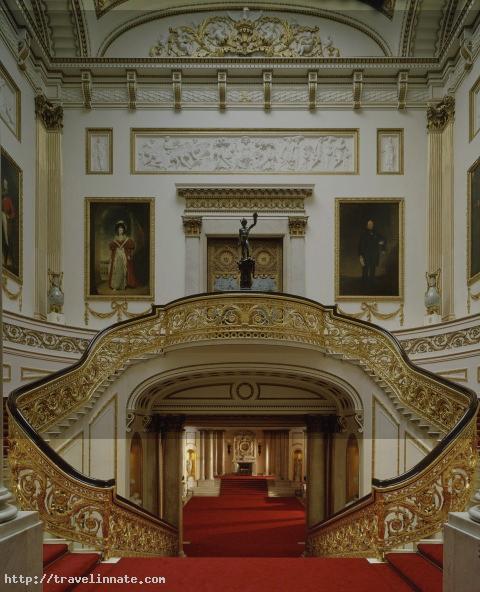 Buckingham Palace inside stairs
It is believed the first house erected within the site was that of a Sir William Blake, some time back in 1624. The next owner name was Lord Goring, who extended Blake's house and developed much of today's garden in the year 1633. On the default of rent, I St Earl of Arlington obtained the mansion. It is believed Arlington House was built on the site the southern wing of today's palace. It is worth mentioning that the palace was designed by William Winde. It was eventually sold to Buckingham's descendant and then to George III. In the beginning, it was a grand house built by the Dukes of Buckingham for his wife. George IV started transforming it into a palace in 1826.
The important thing you must know when the Queen is in the Palace, you can observe her royal flag flying from the flagpole on top of the castle. This flag is considered to be the Royal Standard. Every year, around more than 50,000 visitors come to the Palace each year as guests to banquets, breakfast, lunches, dinners, and Parties.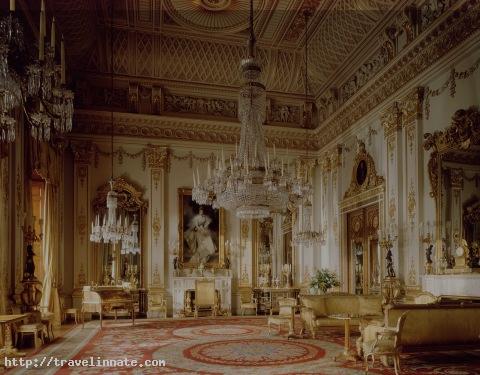 Buckingham Palace Inside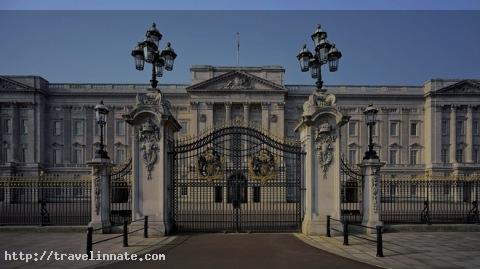 Buckingham Palace Gate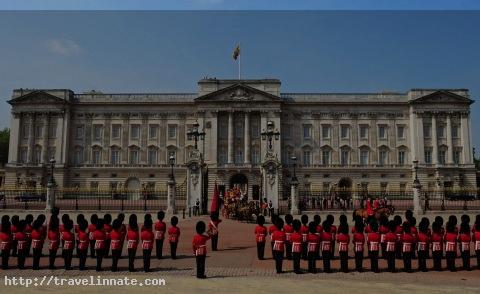 Buckingham Palace Parade in front of the palace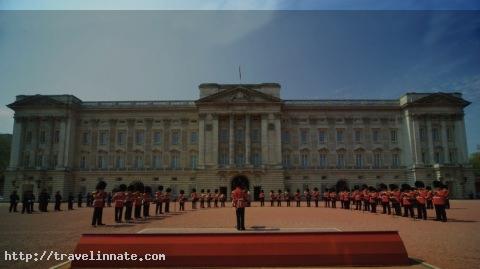 Buckingham Palace Parade
Buckingham Palace Pictures