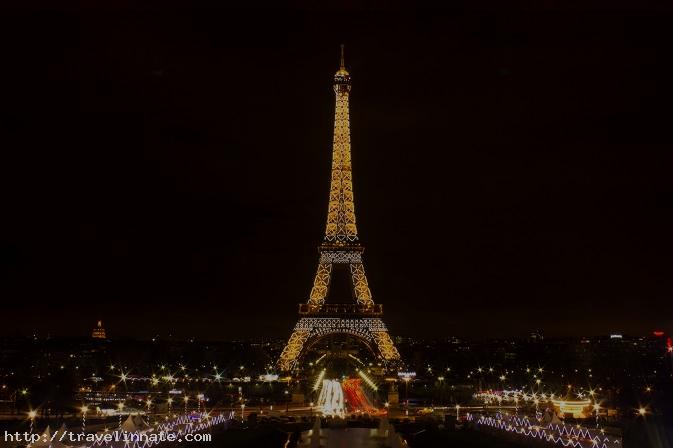 Eiffel Tower An Iron Lattice Tower In Paris
Today we are going to highlight Eiffel Tower. This is a huge mankind structure and now it is highly recognizes for its beauty. This is an iron lattice structure and located in Guinness world record book as a 7 wonder of world. This huge and amazing structure is located in Paris. There are very few people who know the story behind its name Eiffel, actually the government of Paris wants to give tribute to an engineer who designed this structure and the name of engineer was Gustave Eiffel. In the start of erection many engineers and people objected its design but Eiffel was very much confident on his designed and he confidently erected his designed. This structure also owns the title of longest structure in Paris and most favorite place in Paris for tourist. The revenue generated from this place via tourism is approximately 6.98 million dollars in 2011.
Eiffel Tower close view
Eiffel Tower An Iron Lattice Tower In Paris
Eiffel tower has 1063 feet long and we can say that the height of this tower is approximately equal to an 81 storey building. This amazing man made structure holds the title of longest man made structure ever for 41 years and Chrysler building in New York broke the record. In order to regain the tallest building title, Government of France decided to put an Antenna over it in 1957 and again it became the world tallest building but after the passage of time there are many tallest building were constructing and the structure loses that record. People recognize Eiffel Tower structure for its elegancy, charm, beauty and the most romantic place in whole world.
Eiffel Tower in day light
Eiffel Tower night lights
Let's discuss the detailing of this structure; it has three floors for visitors in which restaurants on first and second floor. The third floor is only for those who want to explore the beauty of Paris from top. There is a ticket for accessing to third floor and you can visit via elevator or stairs. There are approximately 300 steps for reaching to third floor. Hence the detailing of it cant conclude in single article, if you are planning to explore the beauty of world then do include this place because it is one of the most beautiful places in whole world.
Eiffel Tower beneath view
Eiffel Tower colorful
Eiffel Tower pictures at night