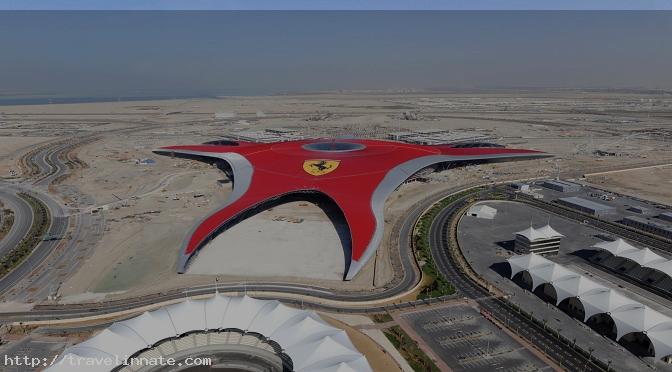 Ferrari World An Amusement Park In Dubai
We like to take you all along in discussing these iconic monuments mainly because of keeping our reader well-informed and conversant with fact with a view our reader should not feel any embarrassment in discussing it among their friends circle. The horde of tourist, you must have also seen, they all are running one after another just for having a physical experience of visiting these places. Taking advantage of the scenario, we also like if our reader or anyone else happened to be at least near the iconic monuments, they should get benefit of that and also widen their vision spectrum.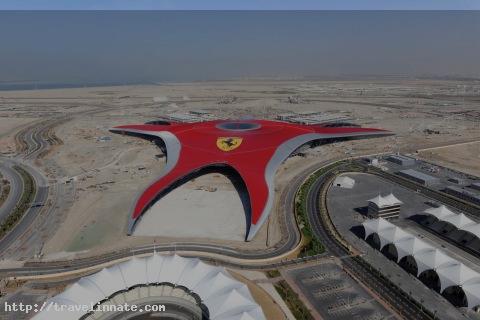 Ferrari World In Dubai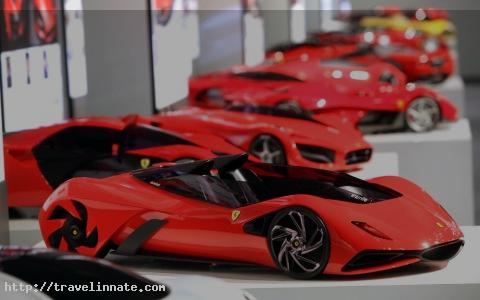 Ferrari World Ferrari cars models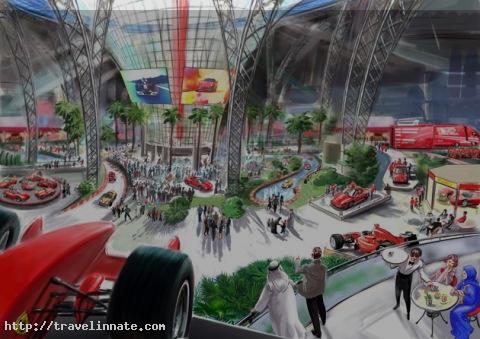 Ferrari World design
Ferrari World is nothing but considered to be some sort of amusement park on Yas Island in Abu Dhabi. After a long time, you have now started hearing a Muslim country got renowned for iconic monuments. It spread situated within a roof of almost of 200,000 sqr meters with a perimeter of 2,200 meters and considered to be world largest indoor monument park. Ferrari World formally opened on 4 November 2010. The theme park is somewhat same to Formula Rossa, the fastest and best ever roller coaster. The theme park, covering area 86,000 m2, is located under this 50 m high roof.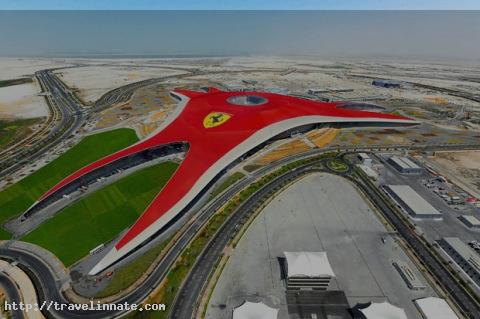 Ferrari World Aerial view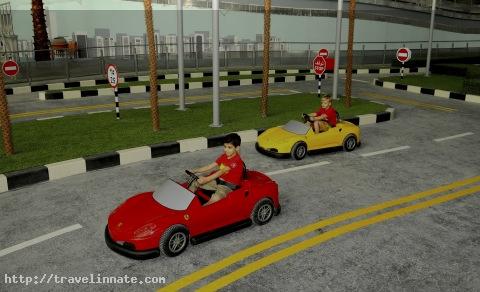 Ferrari World kids enjoying their ride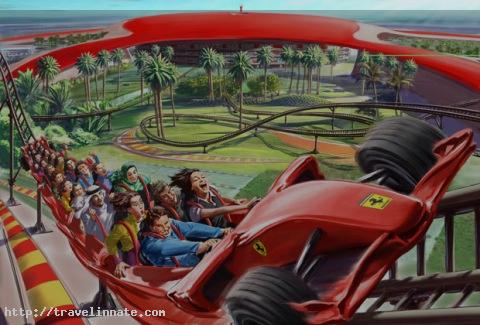 Ferrari World motor roller coaster painting
It is really a place to make fun with family and enjoy life with the thrill. People like come over here from throughout the world for world-class entertainment including right from high-speed thrill on the race track, whether it is burger or dining experience, enjoying holiday or business, there is everything for every one exploring at Yas Island. If you like to seek an adrenaline rush, you can set or get behind the wheel in high-speed race cars and karts, or sit as a traveler in a modified Formula 1 car reaching speeds of up to limit 300 km/h. At a slower pace, you can take a tour of the venue and lap up the history of Grand Prix racing.
Provision has been given to all guests; they can purchase merchandise from several retail outlets throughout the park including the largest Ferrari Store in the WW and a Ferrari boutique capable of creating personalized souvenirs. The food, drink, and beverage outlets aim to provide a true Italian dining experience.
Ferrari World Logo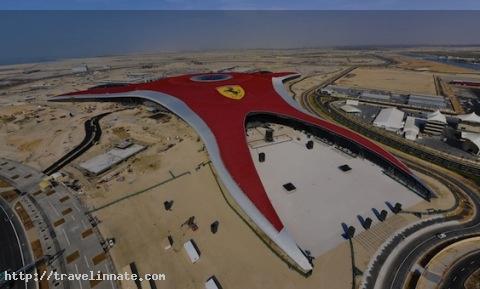 Ferrari World Aerial view
Ferrari World Images