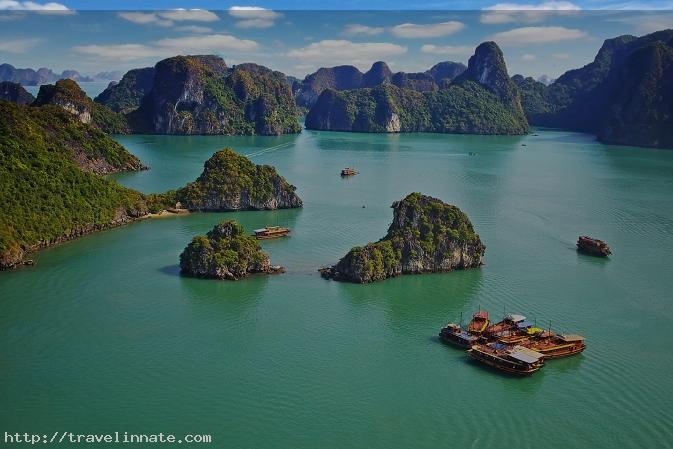 Halong Bay Top Attractions
Halong Bay has been a prominent place for tourists from quite some time now. The most attractive thing about Halong Bay comes with the fact that it contains approximately 1,969 small islands. Throughout the year, you notice individuals, travelers, coming around from all around the globe to chill their moods.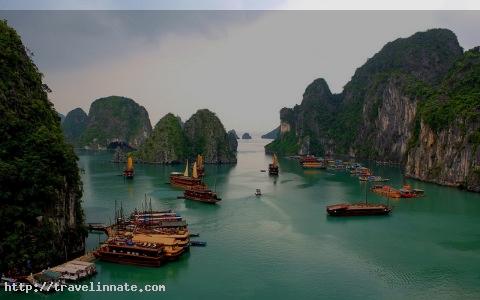 History of Halong Bay:
For the last hundred years, It beholds the attraction that seems never-ending. The place contains a coastline that is of 120km long. It is also termed as, "Vinh Ha long".  It holds the beauty of containing around 1,969 small islands.
The water around the bay, within the islands keeps on attracting the interests of the visitors. The fishes within the water can also be seen easily, since the water there is quite clean and transparent.
In spite of the fact that the Halong Bay contains several islands, beholding oceans around itself, the fishes and other sea-eatable-animals are found in a large quantity. This helps the fishermen to sustain their families with a more than average income.
Historic facts about Halong Bay:
Halong Bay have always kept the interests of people around the centers. You'd notice travelers and its own citizens filling up the islands 24/7.
Despite the fact that Halong Bay is a perfect place for to visit, yet one of its beauty lies in the fact that it provides a good business for the fishermen.
Halong bay is also known for the historic naval wars that was fought in previous centuries.
Halong bay was labeled as one of the most popular places for the tourists in the 19th
Halong Bay! A perfect spot for tourists:
Top attractions at Halong bay:
Halong Bay, it's a perfect centre of attractions for many. The bay contains several gleaming islands that are good enough to make your day.
Islands at Halong bay have different sizes and forms offering refreshing overlook that will make you to stand and stare to its beauty for longer than just a little while.
Spring is the best season to visit the Cat Ba Island at Halong bay. Even though you might notice a bit warmer climate around the globe this season, yet at Cat Ba Island, you'd experience quite a soothing atmosphere in springs too.
Visit Dau Be Island (at Halong bay) in summers so that you get to explore its popular swimming and diving spots. The place composes a look that is worth being admired especially in summers.
Dau Go Island at Halong bay despite of containing a soothing look because of the oceans  around itself, yet it's also known for its everlasting view that comes by its colourful cave which is somewhere about 20 meters high. In case you're hoping to explore any place for taking snaps and gather the world's beauty, then Dau Go Island is worth exploring.