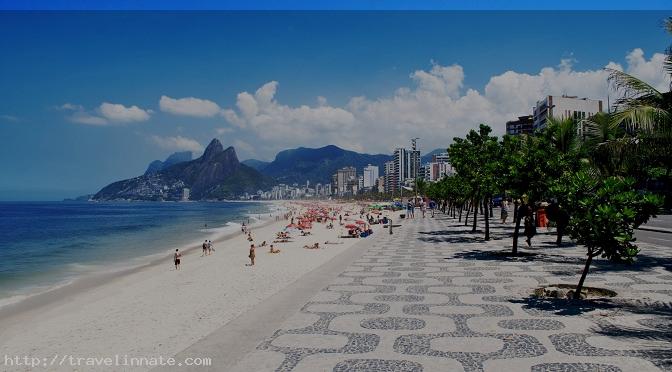 Ipanema Beach In Rio De Janeiro, Brazil
Ipanema Beach is located in between Leblon and Arpoador, towards the South Zone of the city of Rio de Janeiro, Brazil. Earlier the shore was not as famous as you all find it today; it gained fame with the word Ipanema Beach after the song "The girl from Ipanema" with the start of bossa nova sound, written by Antonio Carlos Jobim and Vinicius de Moraes some time back in 1962 with music by Jobim. The word "Ipanema" had come from the Tupi language that means "stinky lake".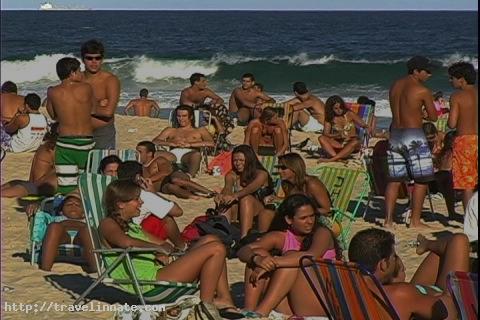 Ipanema Beach one of the most crowded beach in Rio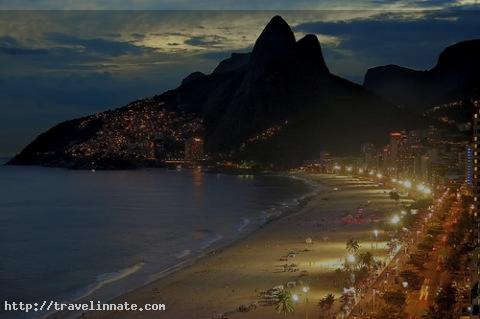 Ipanema Beach at night
The area of the place which we find today was not as that it had earlier. It had belonged to José Antonio Moreira Filho, Baron of Ipanema. The word "Ipanema" did not ever refer originally to the beach, but it was considered to be the homeland of the baron at São Paulo.It got famous because of it location, surrounding, elegance, and social qualities. There are two mountains rise at the western end of the beach. The area of beach is divided into parts by a mark known as lifeguard towers. Beer is normally sold everywhere on the place along with the traditional cachaça. You will definitely find people busy playing football, volleyball, and with the locally invented sports or in combination of these games.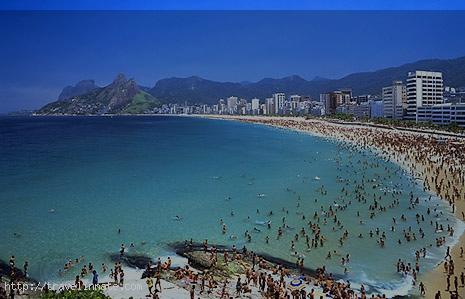 Ipanema Beach beautiful view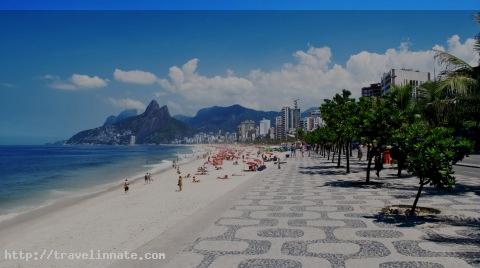 Ipanema Beach sand and trees on the pavement
The amazing thing you will find here in Ipanema Beach in the winter the surf can reach up to 9 feet high. The water quality varies ranges with days of light-blue water to a more murky green after intense rains. Constant swells keep the water always clean. The frequently treacherous shore breaks regular forms barrels. A few meters ahead at west this colorful section and towards Leblon.Rio de Janeiro is another well kind broaden sand as 10 lifeguard towers. We will not be wrong if we say it the sexiest coast in the world. People usually get fascinated the scene while setting the sun in the summer.
Ipanema Beach sand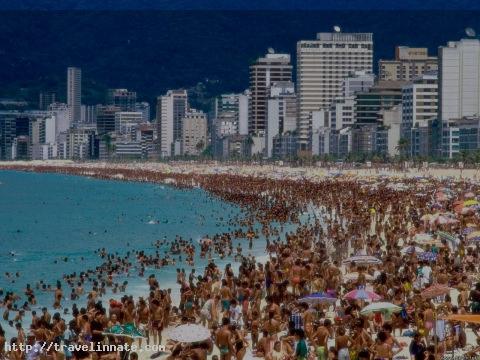 Ipanema Beach tourists rush on the beach
Further to this context, it will not be justified if we do not point out this bank is regarded as one of the safest districts in Zona Sul. Mostly middle to upper-middle-class neighborhood being the second most affluent neighborhood in Rio after Leblon pays visit to this place. It has communities of large residential homes. Police are usually patrolled more frequently than other areas of the city.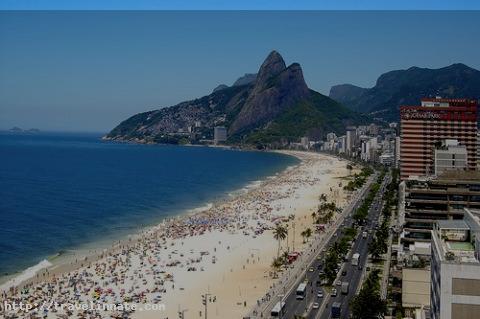 Ipanema Beach adjacent buildings
Ipanema Beach pictures