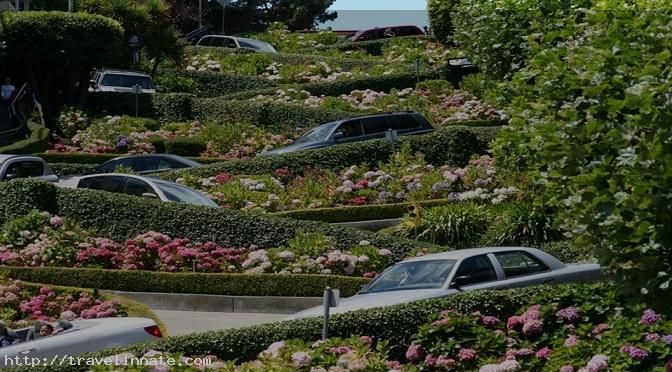 Lombard Street Located In San Francisco
We believe our reader must have visited, seen, and experienced a variety of iconic place of the world, but visiting this steep Lombard Street is amazing and you will find much enthusiastic if happened to be there. It is located somewhere in San Francisco, California. It is believed it has eight tight hairpin turns.
Lombard Street is best known for the one-way block on Russian Hill between Hyde and Leavenworth Streets, where it is believed eight sharp turns are said to make it the most crooked street in the world. The design of this street, first suggested by the property owner Carl Henry and built-in 1922, was planned to reduce the hill's natural 27% grade, which was considerably very steep for most vehicles. It is also a danger to pedestrians, who are accustomed to 4.86° inclines because of wheelchair navigability concerns. The crooked block is perhaps 600 feet long and termed as one-way downhill and is paved with red bricks. The sign at the top recommends 8 km/h.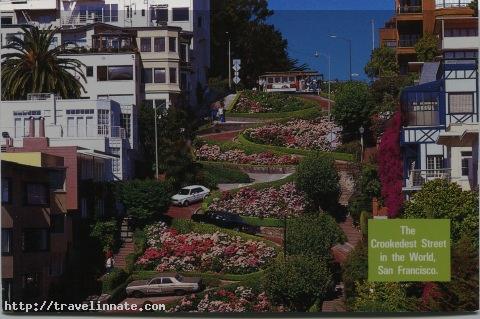 Lombard Street sign board
Lombard Street facts
It is believed on some busy days; the hundreds of tourists who visit this 600-foot-long, red stone brick road could clog a passing car every 8-10 seconds, up to 350 vehicles in an hour. This never-ending two and four-wheeled flow winds downhill, tourist blurting out in mimic fear at every turn. If you're on foot, better you take the sidewalk and watch the show and fun making by theses tourist. For extra fun, pretend to shriek and scream at every turn.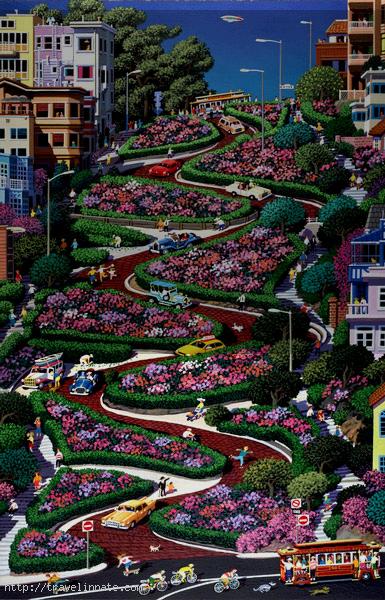 Lombard Street cartoons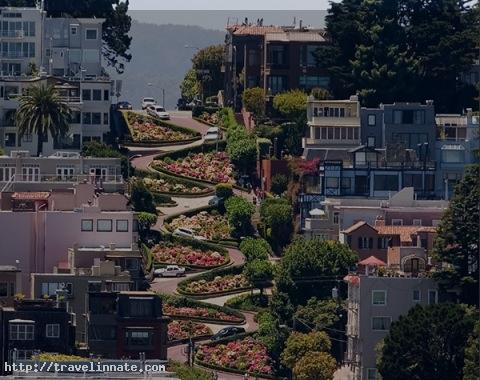 Lombard Street in San Francisco California
There is no doubt it is pretty cool. The location is gorgeous and the twisting avenue is pretty marvelous. There were a lot of tourists, but you are able to get a good sight of the street from just about anyplace. Tackling Lombard uphill is also considered to be a good way to burn off excess calories if you have really taken some rich food.
On the way up, if you need to catch your breath or to take rest for those aching legs but don't want to admit it, better you pose off taking picture, that may be a perfect excuse to stop every few steps. If you fear that such a steep climb might invoke an emergency room visit, take the Powell-Hyde cable car line get off at the avenue and walk downhill.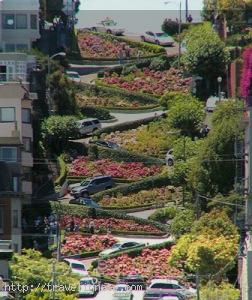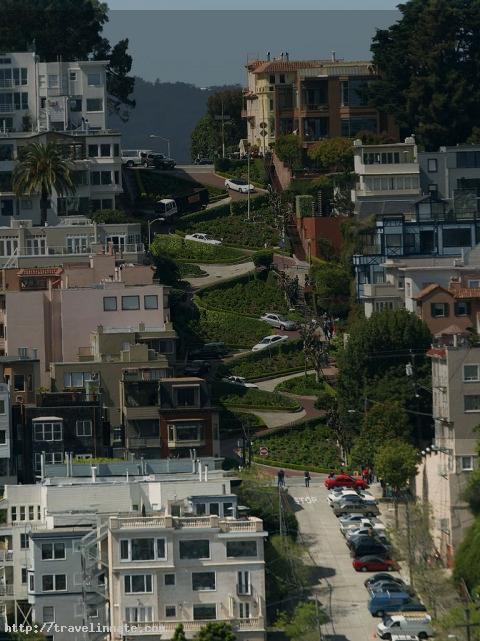 Lombard Street houses beautiful view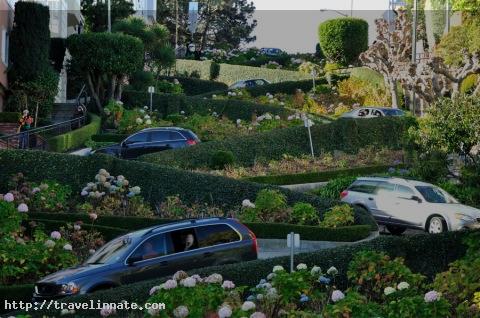 Lombard Street cars passing by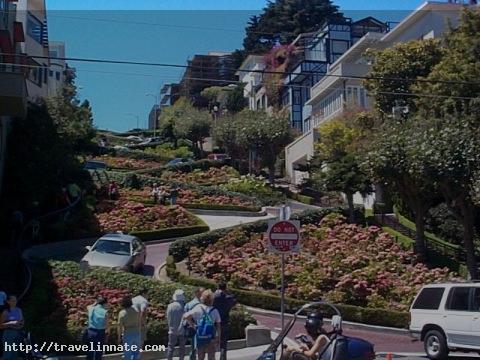 Lombard Street parking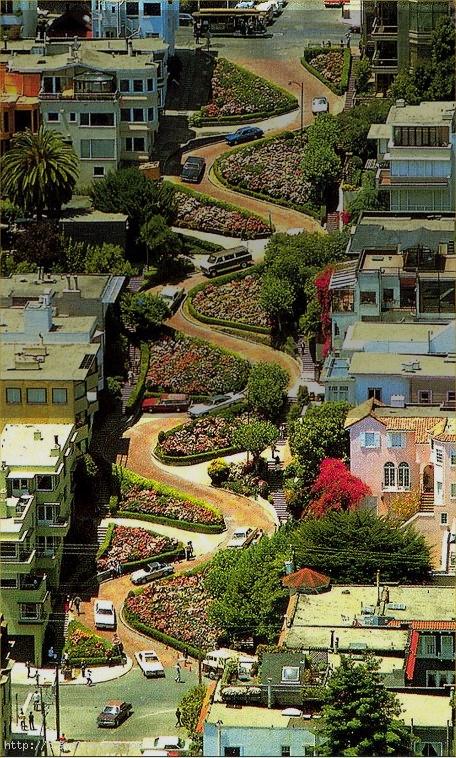 Lombard Street Aerial view
Lombard Street Pictures