Moody Gardens An Educational Tourist Destination & Hotel
Moody Gardens is an educational tourist destination, with provision of a golf course and hotel in the Galveston, Texas which we believed had opened back in 1986. This is a non-profit organization gives you an opportunity of using nature to educate and excite visitors about conservation and wildlife.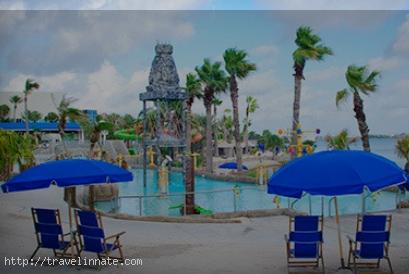 Moody Gardens hotel and resorts seating arrangements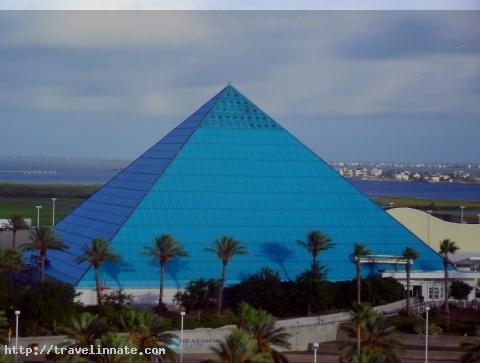 Moody Gardens pyramids surrounding with trees
Moody Gardens has three main prominent features namely, the Aquarium Pyramid, which is one of the most important and largest region that holds many species of fishes and other marine animals which we believe you had never ever had got the opportunity of seeing them live before anywhere else. The another attraction is the Rainforest Pyramid, which contains tropical plants, animals, birds, butterflies, reptiles, and a variety of other rainforest animals including free-roaming monkeys and two-toed sloths, the last but not the least attraction is the Discovery Pyramid, which focuses on science-oriented exhibition and activities.
Besides these attractions, there is another attraction which we believe you might have got the opportunity of seeing here that attraction is Palm Beach. Moody Gardens is nothing but a landscaped white sand beach with freshwater lagoons, tower slides, a slow river, and splash pad play area for the children. Although it is also well equipped with a RideFilm Theater with motion-based pod seating, which is the MG 3D Theater features the largest screen in the state of Texas, paddlewheel cruise boat, golf course, which  is also a hotel and a convention center.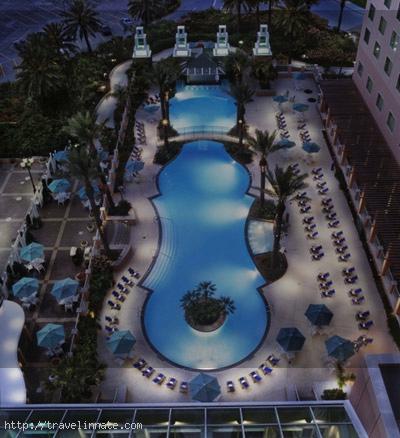 Moody Gardens pool top view
Moody Gardens facts
The complex normally attracts many local tourists from the nearby city of Houston and from its neighborhoods. The owners selected a landscape design from Geoffrey. It is termed as the Gardens of the Mind: the Genius of Geoffrey Jellicoe by Michael Spens.
We like to make our reader know that each November and December the place hosts the celebration of Lights. A mile long trail features one million lights themed to holiday music with live entertainment and an outdoor ice rink. Additional attractions including displaying holiday films in different theater are nothing but an amazing experience. A celebration buffet is featured in the Garden Restaurant and the Colonel Paddlewheel Boat offers evening cruises.
Sometime back in 2007, the Moody Foundation had signed an agreement with the City of Galveston for complete rebuilding the city's municipal golf course. The course was reopened in June 2008 under the moniker Golf Course. The newly constructed course was designed by Peter Jacobsen of Jacobsen Hardy Golf Course Design was made keeping the historical features of the course while improving certain holes and course flow.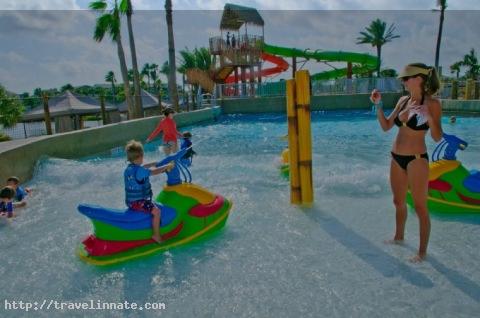 Moody Gardens pools for kids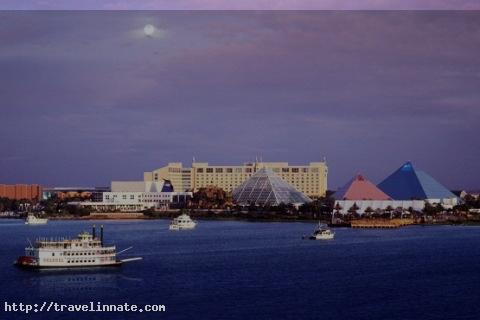 Moody Gardens pyramids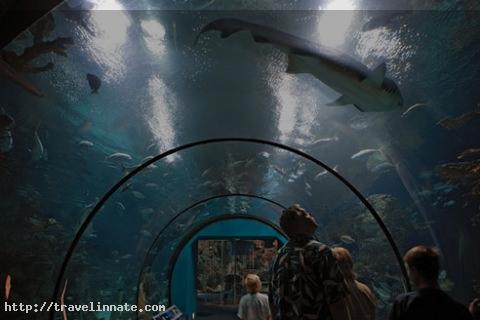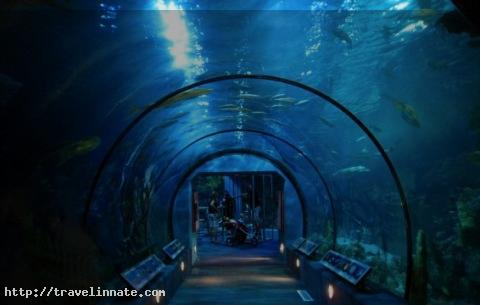 Moody Gardens Aquarium tunnel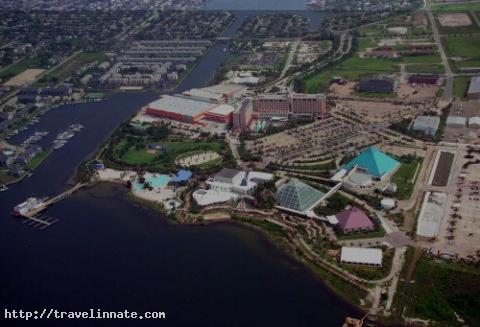 Moody Gardens Aerial view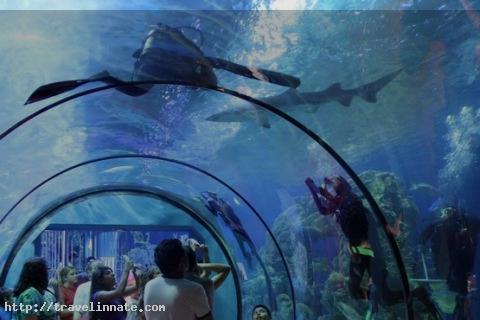 Moody Gardens underwater aquarium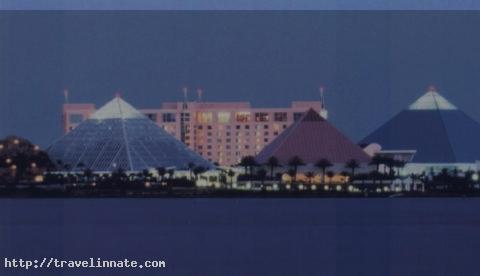 Moody Gardens at evening
Moody Gardens Pictures