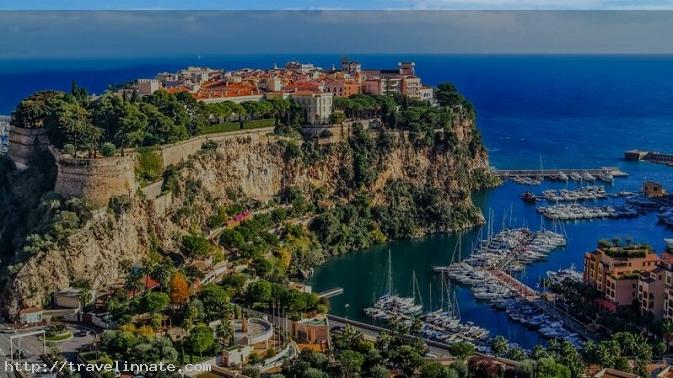 Things to do in Nice, France
Nice is one of the Capital of the Alpes Maritimes department in France. And hands down France is one of the most beautiful cities in the world and thus this capital isn't any less worthy of praise. Nice, France, is the second largest city on the Mediterranean coast. It is given the nickname of Nice La Belle which translates to Nice the beautiful.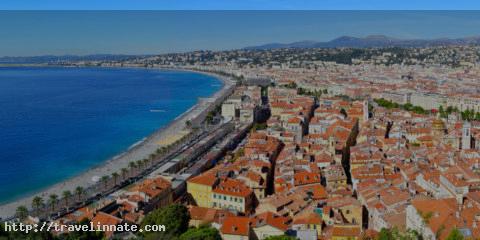 Nice, France has an architectural site which holds the evidence for the use of fire in the olden times. Because of its natural beauty and allure it is one of the most visited cities in France and has the second largest hotel capacity to accommodate the whooping 4 million tourists that it gets each year. And because of that Nice also has the third busiest airport in all of France.
All sorts of transportation is available in Nice, France. Air, Rail, Tram, port and obviously the most scenic one being the road. The beach is truly a site to behold because the effervescent shades of blue that captures the attention and hearts of the millions of tourists that visit the city every year and certainly find more than what they're looking for.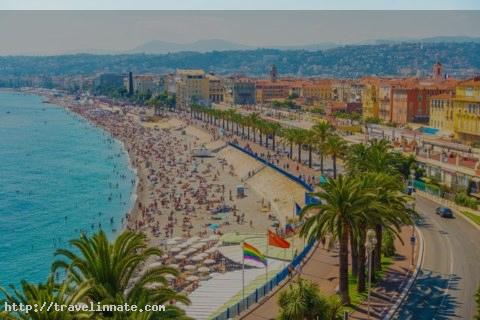 Many English people come during the winters to enjoy the breath taking panoramic view of the beach in Nice, France. There is a popular street upon which there are no cars and people just walk on the road which is parallel to the beach and lined with restaurants presenting a very wide range of cuisine. So it's the perfect combination of scenery and food which is unique to Nice, France.
The main square of Nice, France, is somewhat like a separation between the old and new Nice. There are many other architectural sites such as the Place Garibaldi which takes after a hero from the Italian Unification and then there is the Ruska Palace and the Cathedral all of which are known for their amazing architecture. Needless to say that Nice, France, is indeed not only famous for its scenic beauty but also the buildings which add the final touches to the rather perfect painting.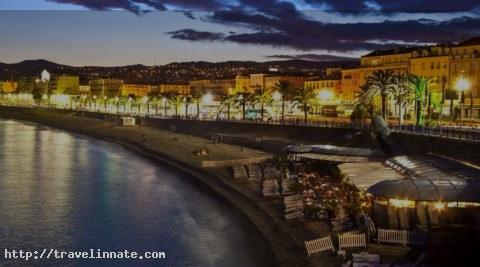 Nice France photography
Nice France Pictures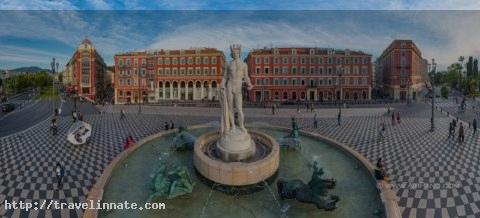 Nice France fountains