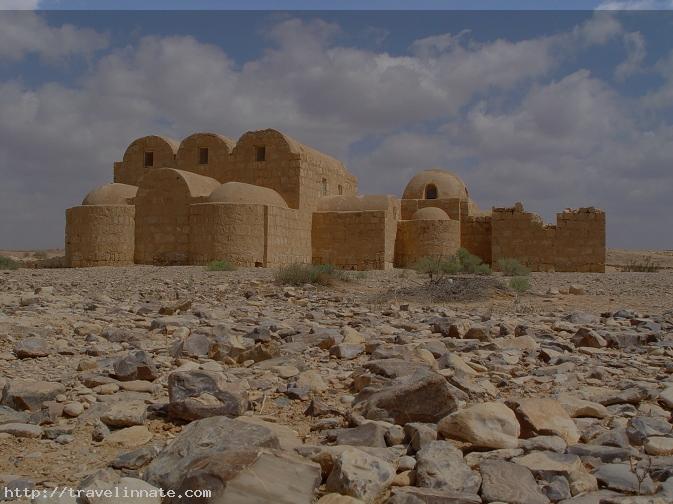 Qasr Amra – A Desert Castle In Jordan
Located in Jordan Qasr Amra is a historic place that is quite famous amongst the tourists. What's so interesting about this place? It's basically a red limestone palace. This palace dates back to the 8th Century and is located east of Amman. As per history, this palace was constructed under the reign of Ommayyad Caliph Al-Walid.
Qasr Amra is known by many other names, but the most popular ones are the Qasr Amra and Little Palace at Amra.When you walk downhill from the visitor's area towards this modest architecture, it's not really difficult to make out what all the fuss is about.
When you enter the main building into the main hall where all the parties, exhibitions, grand dinners and meetings were once held, it is absolutely underwhelming as the intense light from all around the desert eradicates the frescoes inside.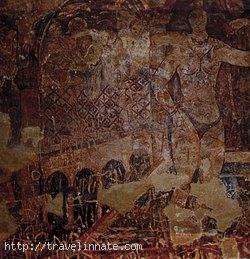 But then gradually your eyes get accustomed to the light and you are further greeted by two bare-breasted women painted on the arches, with bowls of food or money against the blue background, draped in rich quality detailed work cloth.
These are not the usual styled images of the day; they belong to a religious canon of symbols and signs. Instead, they seem to be a unique attempt to capture daily reality and dissimilar to the geometric imagery that comes to be linked to an early Islamic art.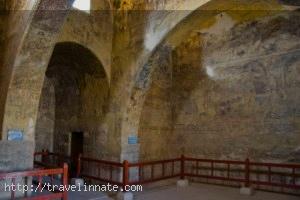 When you go further there is a small doorway that leads through three small rooms that are made for the baths. The changing room (apodyterium) has a very diverse architecture, Qasr Amra has three blackened faces on the ceiling which depicts the three stages of a man's life. Locals of this area believe that the central figure among the three is a representation of Christ. The left wall has a strange painting of a bear playing a banjo, along with a monkey applauding monkey which without any doubt seems to be some political narcissism of the day.
It should also be noted that Qasr Amra is not a residential area, nor it was ever intended to be occupied over the passage of time.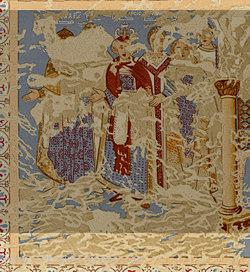 Fresco of Six kings – Qasr Amra
  Qasr Amra Pictures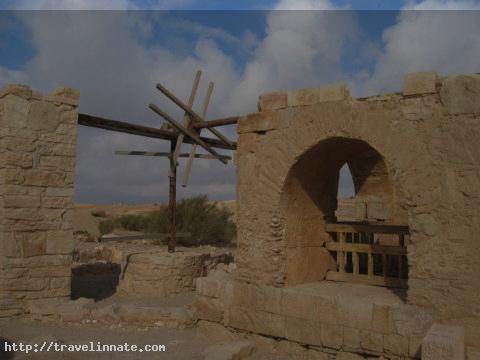 Qasr Amra well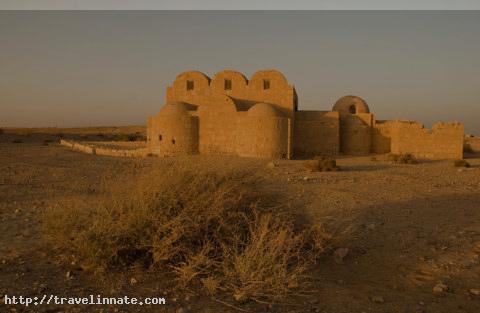 Qasr Amra travel photographs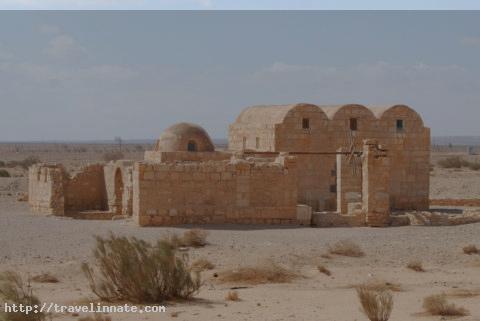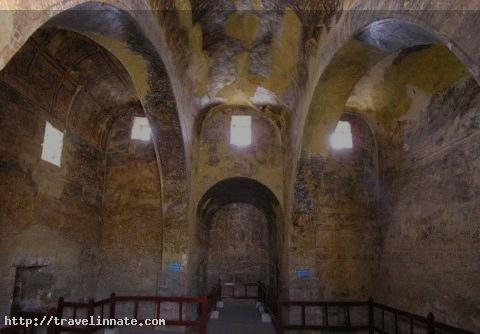 Qasr Amra inside view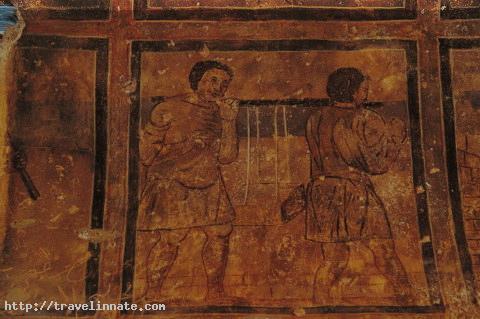 Qasr Amra Heritage site