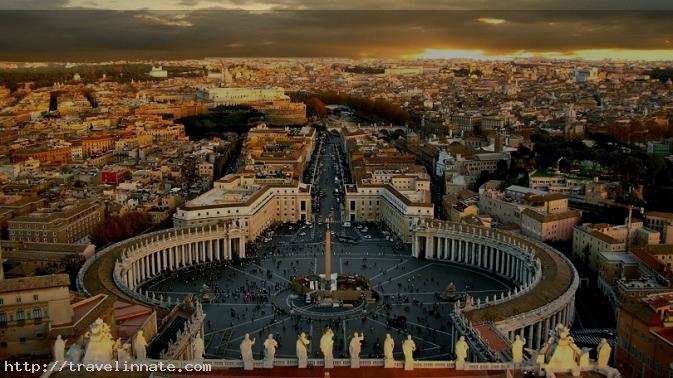 Things to do in Vatican City
Ever find yourself in Vatican City? If you want a spiritual holiday or just a walk down history, then this is the place to be. The place is literally crowded with art and historical monuments. Stuff that dates back a 1000 years or more. Vatican City is at the edge of Rome and there is only a fine line between Rome and Vatican City.
It has population of less than a thousand people and it covers only 110 acres. Vatican City has its' own laws that are largely enforceable. Strictly no shorts, sleeveless or hats. Scarves are allowed and your knees should be covered at all times. The locals actually take A LOT of offense when these rules are not met. It is a holy state and respect and modesty are highly esteemed.
Well, there is so much there to do and see that we should jump right into it.
Fun fact: Vatican City is actually a country. Yes, the smallest country on the planet!
Peter's Basilica:
Of course this is on the top of the list. This church dates back to the 4th century and is the center of Roman Catholics. It is also the largest and most famed church in the world. Under the church are the crypts where popes and St. Peter are laid to rest. It is also home to the Pope. There are tour groups that can show you around and tell you all about their tradition and historical facts.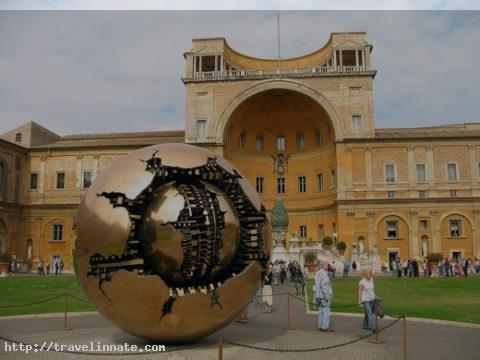 Vatican City Museums:
Art lover? Well, you can see all those famed arts pieces in all their glory here. Michelangelo, Raphael and Bernini- all you can see. Vatican City museums actually house the best of Renaissance art and also, own most of it.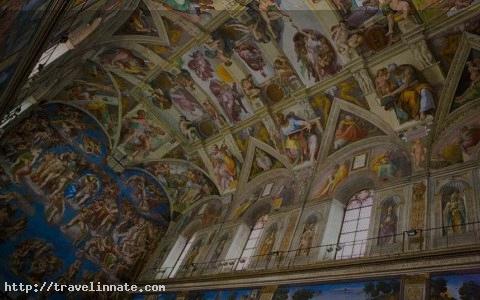 Sistine Chapel:
We all know the painting of Michelangelo where God is reaching out to Adam and their fingers are only an inch apart. Yes, the painting lies here. Actually it is painted on the ceiling. Quite a sight, it will leave you awestruck. But put your cameras away, because photography is strictly prohibited.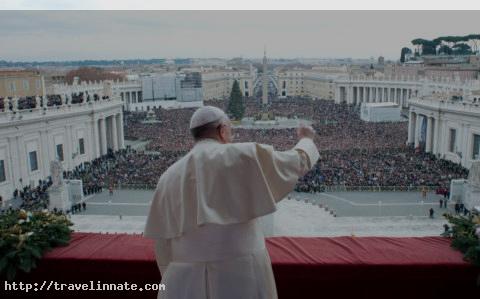 Meet the Pope:
Yep, it's true. When you are in Vatican City, ask around for the timings.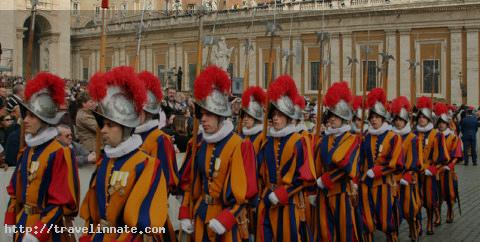 Meet the Swiss guards:
I know it sounds stupid but it's actually a thing. And if the guard is up to it, maybe he'll take a picture or two with you.
You are going to have a holiday of a lifetime at the great Vatican City. Truly enlightening.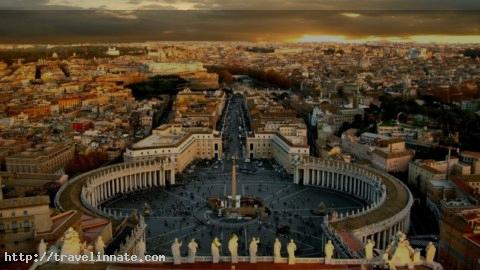 Vatican City sunset
Vatican City Pictures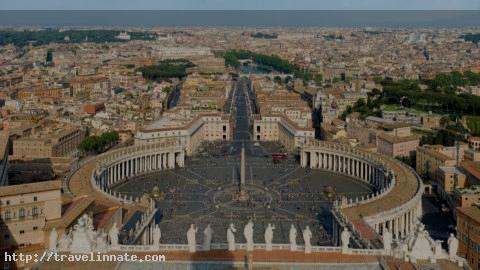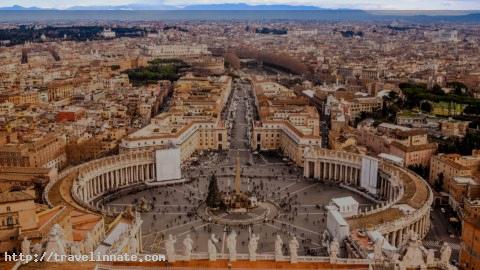 Vatican City aerial view