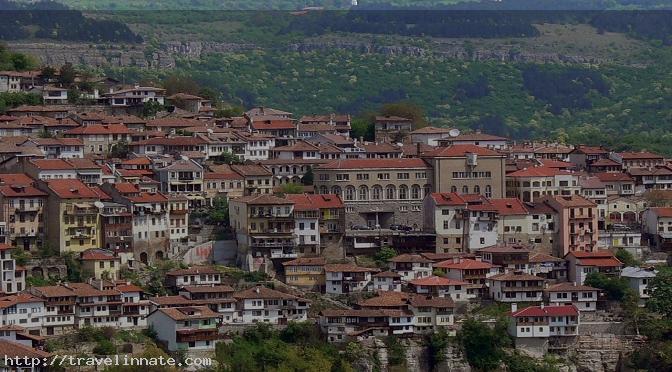 Veliko Tarnovo A City In North Central Bulgaria
Veliko Tarnovo is considered to be one of the most ancient Bulgarian towns.  It is located on the Yantra River and is famous for being historical capital of the Second Bulgarian Empire, alluring many tourists with its unique structural design. The aged part of the city is situated on the three hills Trapezitsa, Tsarevets, and Sveta Gora raising amidst the meanders of the Yantra. It is believed on Tsarevets, there are the palaces of the Bulgarian emperors and the Patriarchate, the Patriarchal Cathedral, together with a number of administrative and residential edifices surrounded by thick walls. Trapezitsa is recognized for its many churches and as the former main residence of the nobility. In between the middle Ages, the city was among the main European centers of culture and gave its name to the architecture of the Tarnovo Artistic School, and literature. The city is important for its organizational, economic, educational, and enlightening center of Northern Bulgaria.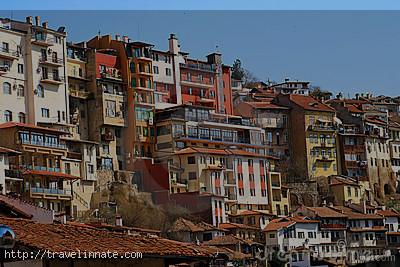 Veliko Tarnovo houses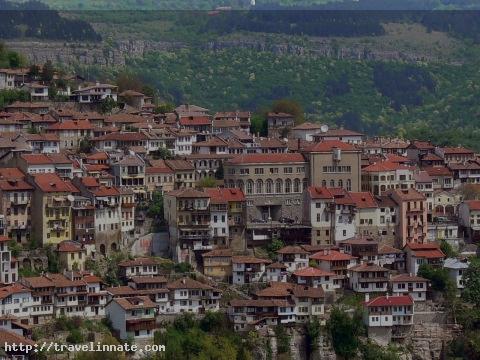 Veliko Tarnovo beautiful houses view
 Veliko Tarnovo is one of the oldest settlements in Bulgaria, with an old history of more than five millennium years. It is also believed the first traces of human occurrence, dating from the 3rd millennium BC, were discovered on Trapezitsa Hill. It had expanded quickly to become the strongest Bulgarian fortification of the middle Ages between the 12th and 14th centuries and the most important political, trade and industry, cultural and religious center of the territory. The city was described by the Bulgarian cleric Gregory Tsamblak in the 14th century as a very large city, handsome and enclosed by walls with 12,000 to 15,000 residents.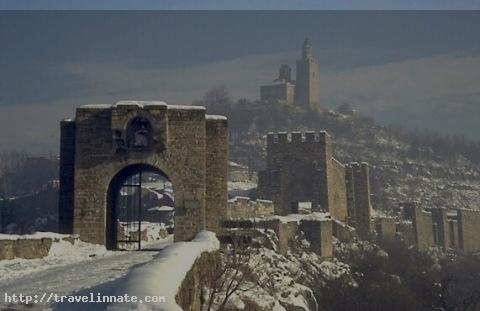 Veliko Tarnovo snow fall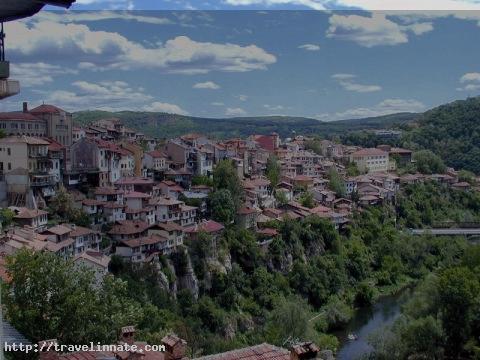 Veliko Tarnovo river bank
Political upsurge and spiritual growth of the place were discontinued when the Ottoman Empire captured the city on 17 July 1393. The blockade lasted for three months, with defenses being led by Bulgarian Patriarch Evtimiy himself. Three years later, the Ottomans had conquered the entire Bulgarian Empire. Today, you will find the town is undergoing extensive construction, including even reconstruction of the old city and some of the buildings on historical streets. The two universities, the American University, and Agriculture University gave the town a youthful and educated sense. The city also hosts many culture activities such as music harmony from Bulgarian and foreign singers, theater, and festivals. Today the town is also one of Bulgaria's biggest manufacturers of sweets.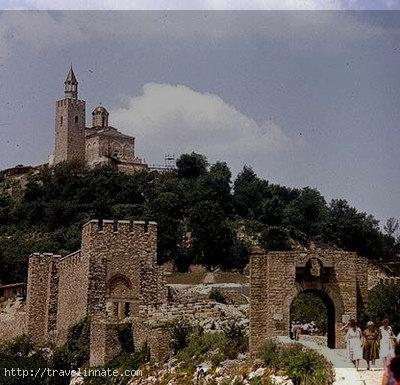 Veliko Tarnovo historical buildings
Veliko Tarnovo Houses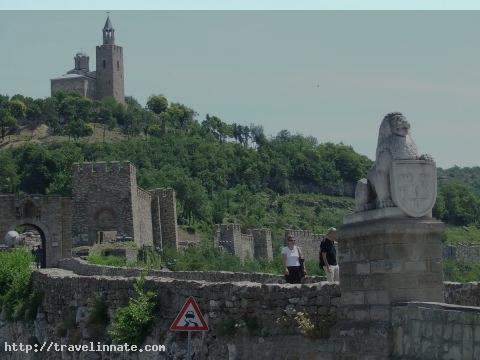 Veliko Tarnovo tourists spots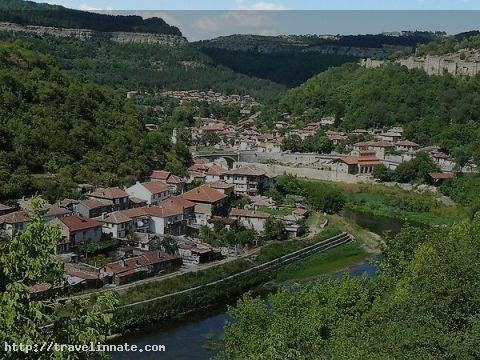 Veliko Tarnovo river Aerial view
Veliko Tarnovo pictures