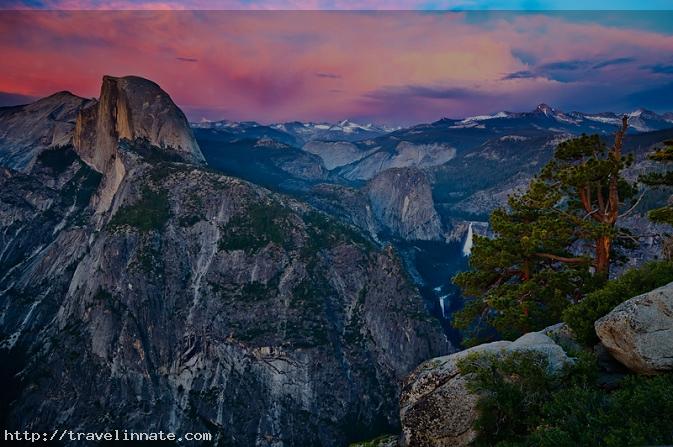 A Guide to Yosemite National Park
Covering an astounding 761,000 acres, Yosemite National Park is a dream come true for any outdoor adventurer. If you crave walking through millennia old trees, climbing mountains and enjoying vistas from solitary overlooks, this is definitely the place to visit.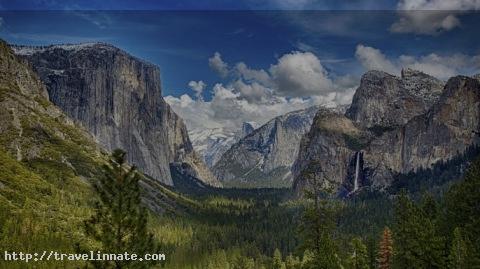 Yosemite National Park Animal and plant life
Over 80 mammal species reside in Yosemite National Park – black bears, marmots, mule deer and mountain lions are but a few of the prominent ones. There are also over 200 bird species living in the park, including great gray owls and bald eagles. As far as flora goes, there are 1500 unique species including giant sequoias, California black oaks and several colorful flowers. Yosemite National Park also has its share of endangered / threatened species e.g. peregrine falcon, willow flycatcher, the Sierra Nevada red fox, among others.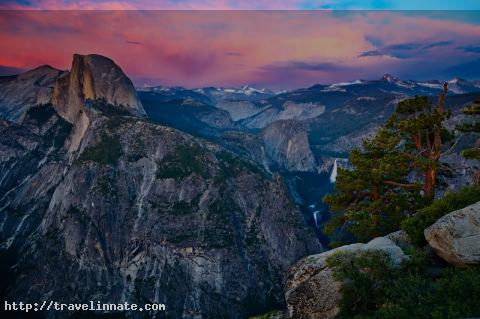 Places to visit in Yosemite National Park: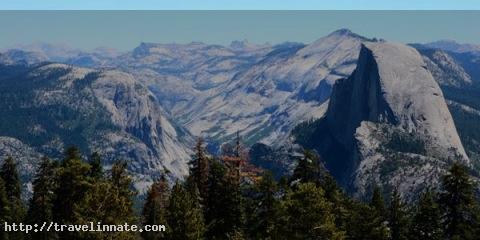 Sentinel Dome Trail at Glacier Point Yosemite National Park

According to National Geographic, this is a moderately difficult 2.2 mile hike that traverses wide meadows and picturesque streams, reaching to the top of the valley, where you'll be rewarded with heavenly vistas, which are everything a landscape photographer visiting Yosemite National Park could ask for.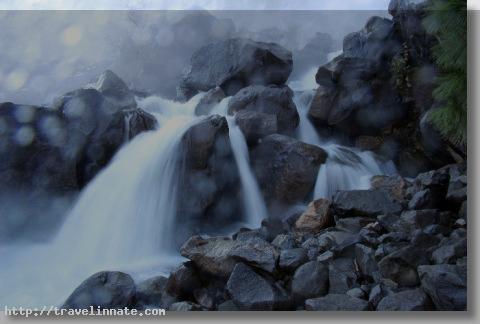 Yosemite National Park Wapama Falls
Another sublime hike available at Yosemite National Park, it is a five mile stretch (usually takes a couple of hours) passing through a number of waterfalls and small rivers, to the foot of Wapama Falls. The best time to visit these falls is during the spring when the water is pouring abundantly, just be careful not to get soaked as you cross one of the bridges underneath the falls!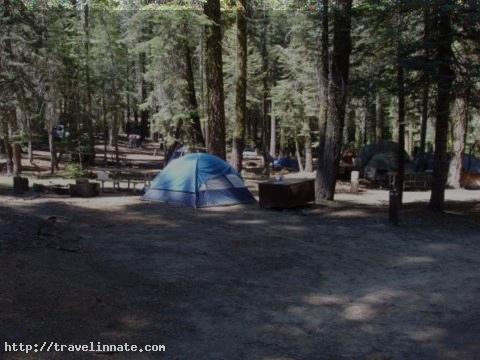 Crane Flat is a picturesque mix of woods and meadows, about 16 miles (takes half an hour) from Yosemite Valley. It is in the vicinity of Tuolumne and Merced Giant Sequoias Groves, but you'll need to hike to them. Crane Flat itself can be reached on a vehicle throughout the year, and during winters, there's also a snow play area available.
Tioga Road and Tuolumne Meadows Yosemite National Park

Normally open to cars from the end of May / start of June all the way through November, Tioga Road is a 39 mile scenic stretch between Crane Flat and Tuolumne Meadows, which will take you through lakes, forests, meadows and granite domes, all the while dazzling you with its spectacular vistas.
At your journeys end, you will experience the expansive sub-alpine meadows of Tuolumne, with the Tuolumne River running close, and lofty peaks and domes as far as the eye can see. Between November and May though, you'll have to don snowshoes or skis to access the area.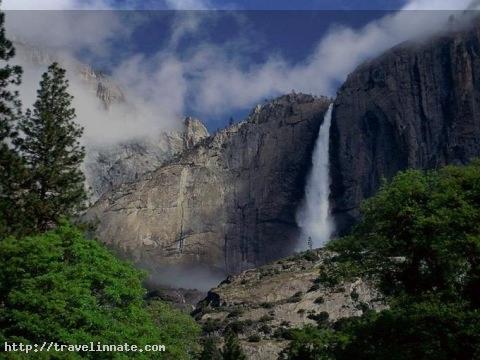 Yosemite National Park waterfalls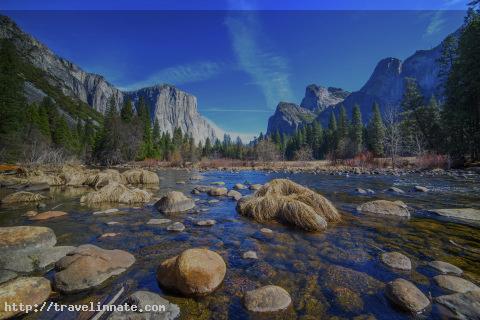 Yosemite National Park pictures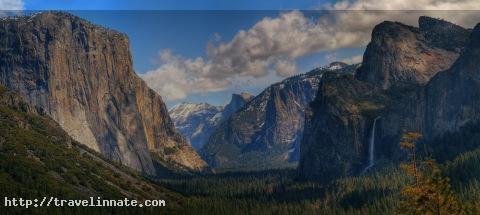 Yosemite National Park lake