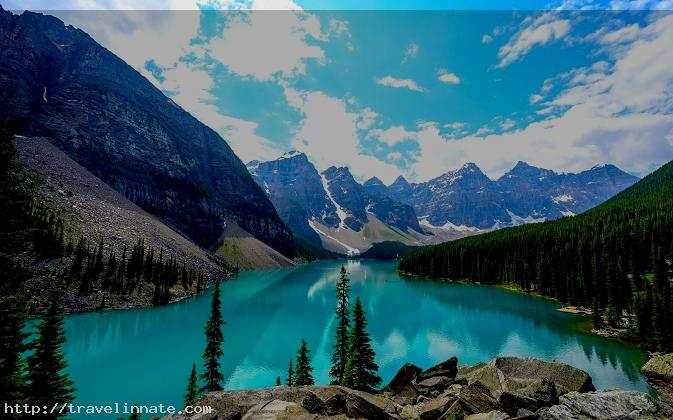 Banff National Park, Canada's Oldest National Park
Located in Alberta, Canada, Banff National Park is one of the Canadian Rocky Mountain Parks – a collection of four national parks as well as a number of provincial parks which together make up a UNESCO World Heritage Site. Banff National Park has several native hot springs along with a hiking trails, winter sports, archeological sites, nature experiences and camping grounds, which is why it is a much loved destination for outdoor adventure fans from all over North America.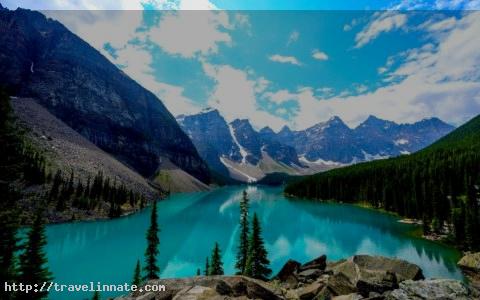 Banff National Park History
A cave housing natural hot springs was discovered by three railway construction workers in 1883. This discovery led to the creation of a ten mile reserve around these springs two years later. Banff National Park happens to be Canada's oldest national park, and third oldest in the world.
Today, it covers over 2500 miles, and a large part of its western edge is shared with the Continental Divide, the watershed mark which splits North American rivers into west and east.
The region used to house a boom town by the name of Silver City back in the 1880s – it was the largest town in Canada's western region, but it didn't last long. There's another town, a coal mining community by the name of Bankhead that you can still visit if you're interested in experiencing ghost towns.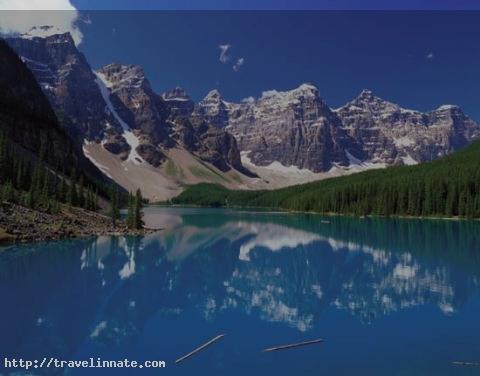 Banff National Park Visitor Centers
There are two official visitor centers in Banff National Park. They are located in the two chief communities in the park – Banff town, and Lake Louise village. Each visitor center has a local tourism office and also sells items such as gifts and maps. Both offices also let tourists reserve backcountry camping grounds, explore exhibits, and learn about the present weather and trail conditions.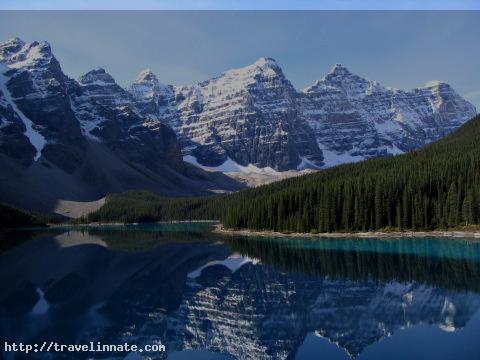 Banff National Park Activities
The most popular attraction in the park happens to be the Banff Upper Hot Springs. They are open all year long, and even have extended hours during holiday seasons. They have a separate wading area for children, comprehensive day-spa facilities, and restored 1930s era bathhouses.
The Cave and Basin Center is constructed around the two hot springs located at the park's discovery site. Tourists can also view the very hot springs that led to the parks discovery and then go back in time to experience the restored Edwardian era bathhouse facilities.
A number of guide companies are operating in the park – they provide tours of the park's most scenic trails and lookouts, besides ensuring that the tourists' trips are educational and safe, whether they are on horseback, snowshoe or foot.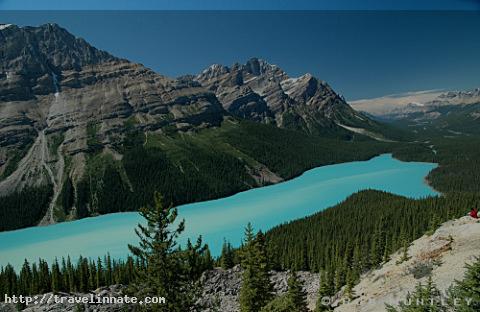 Banff National Park lake view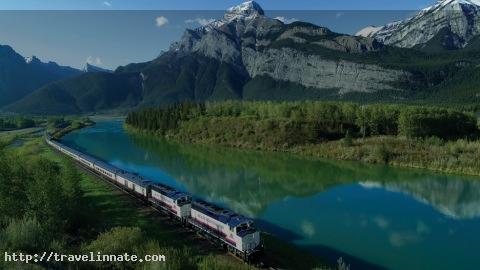 Banff National Park Transport
Banff National Park is also home to a small network of environment friendly vehicles known as the Roam transit buses. They run throughout the year, and on extended hours during the peak season (summer). They are a major aid in transporting huge amounts of tourists during summers – in fact, visitors are encouraged to park their cars outside of the town and use these vehicles for transport instead.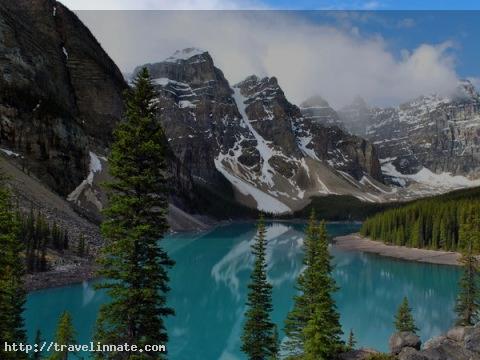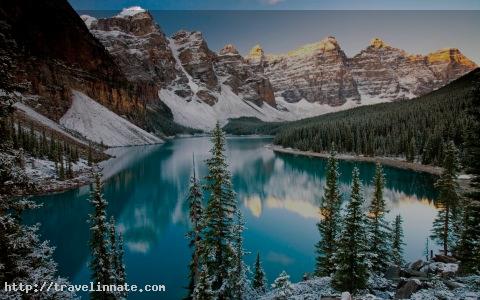 Banff National Park snow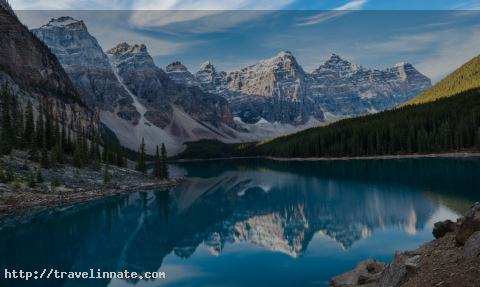 Banff National Park Pictures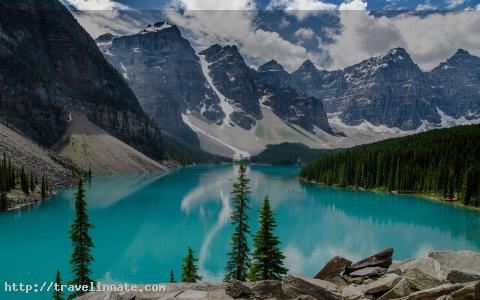 Banff National Park paradise on earth