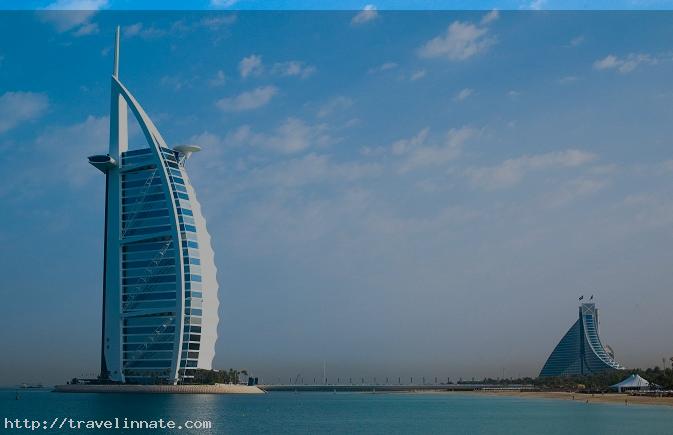 Burj Al Arab The World Most Luxurious Hotel
This beautiful, and distinctively sail-shaped building with its majestic silhouette against the setting sun, stands out on the shores of modern Dubai. Burj Al Arab today represents not just a marvel of mankind's innate ability to conquer nature, but also the wealth and luxuries that the world has to offer. The design in itself is brilliant but what this state of the world; world famous hotel really is popular for lies inside. Apart from the mind blowing, truly extravagant interior, the services are a true delight, though for most the experience is unaffordable yet the stay here is the most memorable you will ever have in your life.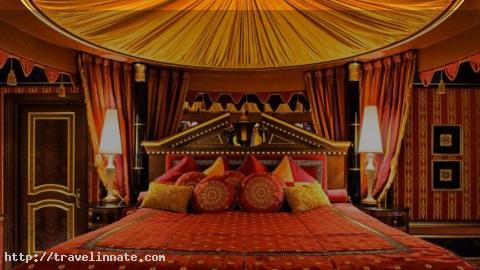 When we say you are buying your way into royalty as you decide to make a stay at Burj Al Arab, we mean it. Burj Al Arab has repeatedly been voted to be the world's most luxurious hotel, making it one of the most sought after holiday destination for those who have a taste for world's finest services and facilities with a view.
There is an optional luxury of availing a chauffeur-driven Rolls-Royce, if you are feeling very royal and have slaved the entire year away at work, Burj Al Arab is your ultimate holiday destination. The experience comes together with Gold plated iPads, yes, you heard me, GOLD PLATED, in every room. When you visit this startling hotel, mind you, there is nothing modest, neither the price nor the great variety of options they even have 17 different kinds of pillows that you can choose from to sleep at.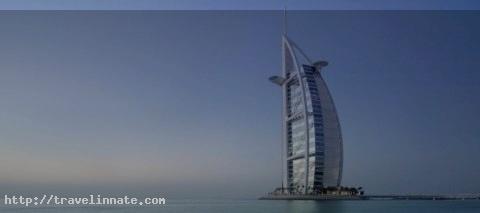 The truly intimidating seven-star Burj Al Arab hotel is located in the heart of world's most popular tourist destination these days, Dubai. Said to be the shopper's paradise, Dubai has it all. Burj Al Arab has been designed in sail shape to represent Dubai's rich nautical heritage, and has been a part of many pictures. It almost a compulsion for tourists to get a picture snapped here, almost like their trip to Dubai remains incomplete without a short trip to the wondrous Burj Al Arab.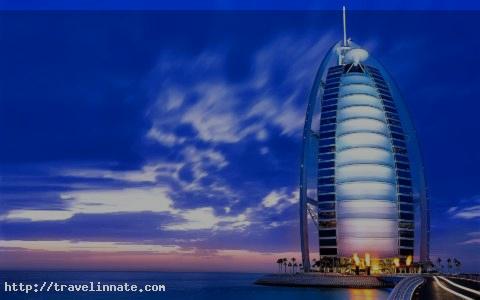 From what can be defined as no less than spectacular settings together with a welcoming and impeccable service, Burj Al Arab has redefined luxury. With great cuisine from all over the world and a diverse range of activities to indulge in, you will reconsider leaving to buy your friends and family some souvenirs, every minute of staying at Burj Al Arab is indeed a pleasure.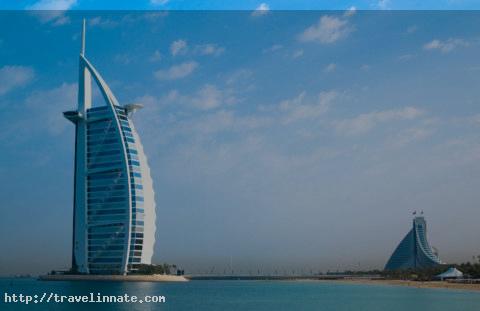 Burj Al Arab hotel – Dubai
Burj Al Arab Pictures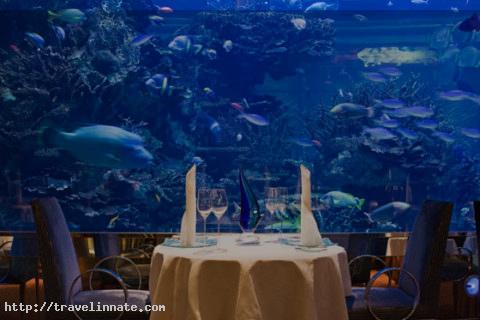 Burj Al Arab dine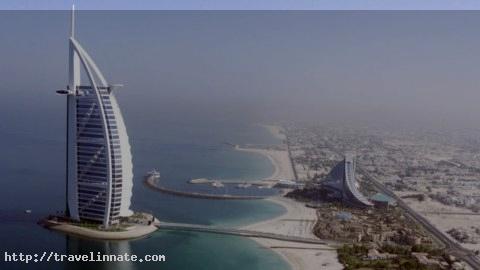 Burj Al Arab aerial view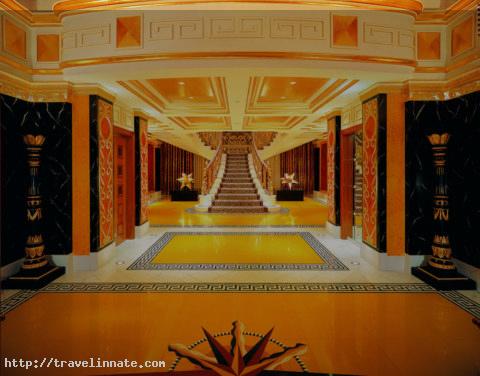 Burj Al Arab inside view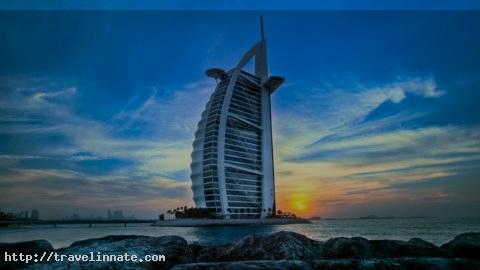 Burj Al Arab sunset